Valorant players have just about gotten to grips with Fade and her impact on the competitive FPS game's meta since her release back at the end of April. There is, however, no rest for the wicked, and developer Riot Games is already concocting a brand new agent in its creative cauldron. That's right, the Valorant Mage release date is on the way, and there's already rumours being stirred surrounding what they could be capable of.
But don't be fooled by the name, as Mage is, after all, simply the new agent's codename – at least according to reputable community leaker ValorLeaks. With that said, judging from agents past, Mage's placeholder name could hint at the sorts of abilities they will possess when the Valorant Mage release date rolls round.
As always, we've compiled everything we have on Valorant's agent 21, which will include Mage's release date, abilities, and any teasers Riot has either sprinkled into the game or shared online. As with all leaks and rumours, take everything with a large pinch of salt until confirmed by Riot itself.
Valorant Mage release date speculation
The Valorant Mage release date is most likely to be sometime around October 18. Based on the current battle pass, this is when Episode 5 Act 3 is set to drop.
Fade's codename was revealed roughly a month before her release date, so the fact that we already know Mage's is at least indicative that they should be arriving soon. Of course, this hasn't been confirmed by Riot, and is purely speculation for now.
Valorant Mage role speculation
While Mage's role is currently unknown, we can at least make some educated guesses as to what they could be. With six Duelists and five Initiators in the game right now, the Controller and Sentinel roles currently have the fewest agents with four apiece.
The last Controller released was Astra all the way back in Episode 2 Act 2, while Episode 3 Act 3 introduced Chamber. As such, it currently makes the most sense for the game's next agent to be a Controller.
Additionally, there's something satisfyingly-fitting about Mage possibly being able to conjure up smokes in some capacity as a Controller, but more on that below.
Valorant Mage abilities leak
As with Fade (Bounty Hunter) and Chamber (Deadeye), the codename 'Mage' likely has links to the sort of kit the upcoming agent will have. Of course, magic can materialise in a number of ways – a number of Valorant's agents have abilities that can be considered supernatural – so it's difficult to predict whether we'll be seeing something out of Doctor Strange or a kid's party.
A recent screenshot leak – which has now been debunked as a hoax by its supposed creator – initially gave us an idea of how the Valorant mage abilities could turn out:
(C) Vision Taker – EQUIP a distortion wall launcher. FIRE to create a small line of distortion. Enemies will get briefly blinded if they walk through.
(Q) Tartarus Pit – EQUIP a Tartarus charger. FIRE to launch a shot that deals some damage and slows players within the zone.
(E) Bubble – EQUIP bubble and enter into a phased state to place down a bubble by pressing the ability key. Activate to create an impenetrable bubble. Bullets cannot pass through.
(X) Golem – EQUIP the Golem doll. Fire to throw down. All teammates will get a regeneration buff, and enemies will get decay debuff.
However, these can now be considered little more than fan-made (unless it is some sort of double-bluff).
Valorant Mage name
Based on an in-game email from Fade – added in Valorant patch notes 5.03 – which can be found in the Range's basement, it looks like the new agent could be REALM operative Varun Batra.
Valorant Mage nationality speculation
Based on Mage's possible name, Varun Batra could hail from India.
Valorant Mage trailer
Riot has yet to drop a Mage trailer, and we probably won't get one until their release week. For example Fade's launch trailer arrived on April 24, while the agent didn't debut until April 27.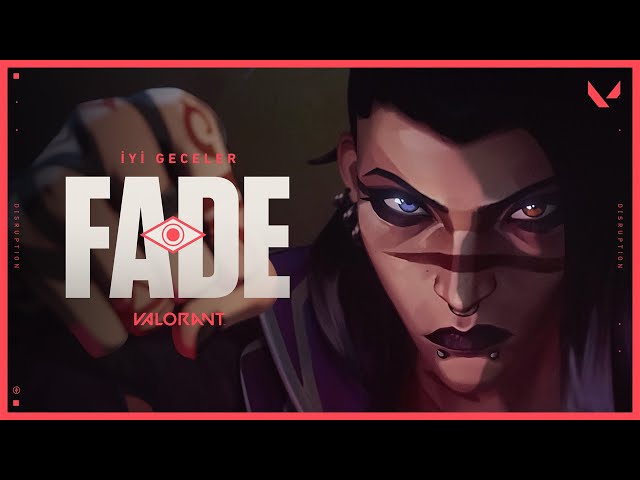 Valorant Mage teasers
After the Fade email shown earlier in the guide was added in patch 5.03, Riot added a brand new one from Captain Greaves in 5.04. Apparently, Batra has stolen a "priceless artifact", which we reckon could be the source of his abilities.
Beyond this there may be more teasers yet to found – possibly in the latest addition to the Valorant maps, Pearl.
And that's all we have on the Valorant Mage release date, among other details surrounding the upcoming agent for now. Be sure to check back often, as we're certain it won't be long before fresh leaks begin to drip from their release pipeline.