Back in January Riot Games announced that Valorant Episode 4 Act 2 wouldn't be shipping with a brand new agent. Since Neon's release at the beginning of the competitive shooter's fourth episode, the studio has been busy working on improving the health of the game. However, with Act 3 on the way, Riot has finally announced that the Valorant Fade release date is on the horizon.
Coming in as agent number 20, Fade was originally referred to as 'Bounty Hunter' by data miners. Alongside her name, Riot has already begun to drip feed details regarding the new agent, including the role she'll play in the game, as well as her nationality. There has also already been a comprehensive leak which potentially reveals Fade's abilities, so we can begin to imagine where she'll land in our Valorant agent tier list.
So, if you're looking to keep up to date with the latest updates ahead of the Valorant Fade release date, then you've come to the right place. Here, you'll find everything you need to know about the game's twentieth agent.
Valorant Fade release date
The Valorant Fade release date is April 27 when Episode 4 Act 3 drops. Executive producer Anna Donlon previously confirmed that the new Valorant agent would arrive in Act 3 back in January's 'Episode 4 Act 2 Look Ahead' developer vlog.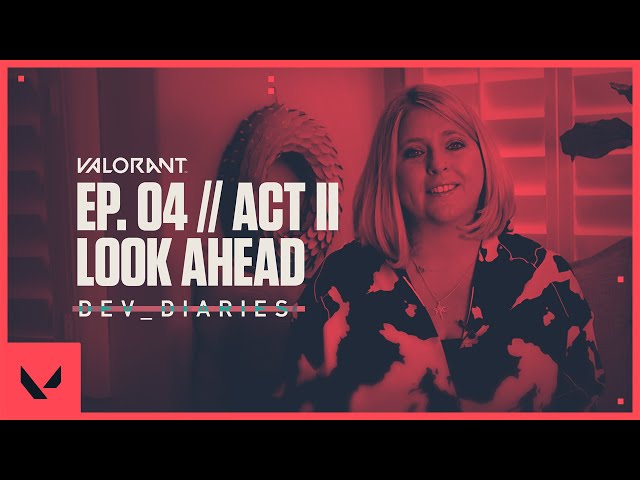 Valorant Fade trailer
The official Valorant Fade trailer dropped on April 24 during the 2022 Valorant Champions Tour Masters Reykjavík Grand Final.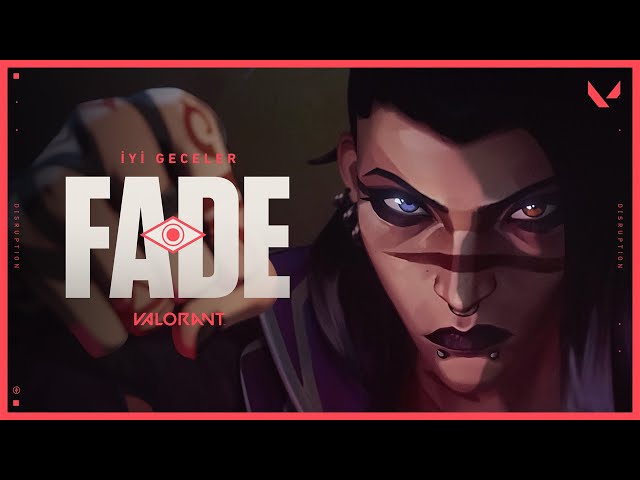 Alongside the official trailer, Riot released the official track for Fade's cinematic trailer, Karanlığın – which Google translates to 'of darkness' – which you can check out on Spotify here.
Valorant Fade teasers
In the lead-up to Fade's release date, Riot has been busy dropping teasers on the official Valorant social pages to stoke the hype train engines. Below is the most recent teaser, which sees some sort of corruption seeping into Sova's right eye. So far there have been five of these teasers, the rest of which you can check out by clicking through to the official Twitter account below.
— VALORANT (@PlayVALORANT) April 17, 2022
Valorant Fade role
In March 2022's 'State of the Agents' blog, John 'RiotMEMEMEMEME' Goscicki revealed that new Valorant agent Fade is an Initiator.
"There have been a lot of conversations within the Characters team around Initiators, specifically Sova," RiotMEMEMEMEME says. "His Initiation tools are unique in that they rely on reconnaissance and information gathering to give you and the team tools to decide your next step. So much of VALORANT's tactical loop revolves around information. Knowing where enemies are/are not and exploiting that info to execute during that sliver of a window is key to many successful wins.
"So the notion of another Agent that revolves around the information gathering aspect of the tactical loop has, for a while, been top of mind for us."
Valorant Fade abilities
Alongside the revelation that Fade would be an Initiator, Riot MEMEMEMEME also hinted at the theme of the agent's kit. According to the developer, "this next Agent should give you a more… intimate feeling when hunting down enemies" – spooky.
Since then, Riot has disclosed the new agent's full kit. Here are Fade's abilities.
Prowler (C)
EQUIP a Prowler. FIRE will send the Prowler out, causing it to travel in a straight line. The Prowler will lock onto any enemies or trails in their frontal vision cone and chase them, nearsighting them if it reaches them. HOLD the FIRE button to steer the Prowler in the direction of your crosshair.
Seize (Q)
Equip an orb of nightmare ink. FIRE to throw the orb which will plummet to the ground after a set amount of time. Upon hitting the ground, the ink will explode and create a zone in which enemies who are caught in it cannot escape the zone by normal means. RE-USE the ability to drop the projectile early in-flight
Haunt (E)
Equip a nightmarish entity. FIRE to throw the orb which will plummet to the ground after a set amount of time. Upon hitting the ground, the orb will turn into a nightmarish entity that will reveal the location of enemies caught in its line of sight. Enemies can destroy this entity. RE-USE the ability to drop the projectile early in-flight.
NightFall (X)
EQUIP the power of Fear. FIRE to send out a wave of nightmare energy that can traverse through walls. The energy creates a trail to the opponent as well as deafens and decays them.
Here is the Fade gameplay reveal trailer so you can see them in play.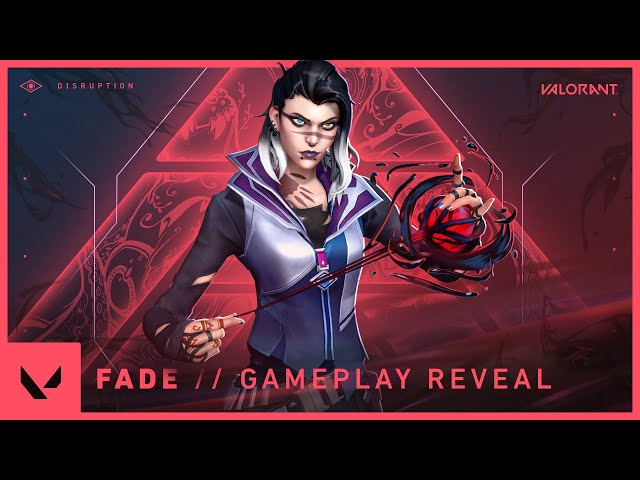 Valorant Fade nationality
Valorant's Fade is Turkish. RiotMEMEMEMEME ended the latest State of the Agents post with the following sentence: "I'm scared of the grind, but hey 'Herkesin bir korkusu var.'" A quick Google Translate confirms that the final part is in fact Turkish, and means 'everyone has a fear' in English.
The blog entry is then signed off with a photo of a cup of tea and what looks to be a small plate of Turkish Delight. As shared by 'Cynprel' on Twitter, Turkish Valorant lore enthusiast 'valohabercisi' notes that the ring poking out from the saucer is embellished with what appears to be an evil eye bead – a traditional Turkish charm that protects against evil.
🔻 Agent Teaser 🔻

User "valohabercisi" from the VAL Lore // Art server explained that the ring appears to have an evil eye bead on it. It's a Turkish custom that functions as a protection charm.

| #VALORANT pic.twitter.com/odKnTyxT8s

— Cynprel – VALORANT Lore (@cynprel) March 28, 2022
Looking at Fade's official splash art, we can also clearly see the evil eye incorporated into the midriff of her design.
— VALORANT (@PlayVALORANT) April 18, 2022
And that's everything we have for now on the Valorant Fade release date. As we hurtle towards Episode 4 Act 3, be sure to check back as more information is revealed. While you won't be able to switch up your gameplay with a new agent just yet, you can always try out a new Valorant crosshair to mix things up.