When is the Towerborne release date? Towerborne, an action-RPG from the makers of the Banner Saga trilogy, looks like an exciting new brawler from the acclaimed Stoic Studio. Look no further for the latest news on the Towerborne release date, alongside story and gameplay information for the stylistic adventure game.
While there were a lot of great announcements at the Xbox Game Showcase 2023 event, such as Starfield and Star Wars Outlaws, Stoic Studio's Towerborne stood out as an impressive upcoming indie that we can't wait to get our hands on when the Towerborne release date arrives at long last. Check out more upcoming Xbox games for other great games to keep your eyes on.
Towerborne release date window
The Towerborne release date window is 2024 on Xbox and PC, though we expect it to release around the middle of 2024 as extensive gameplay was revealed at the Xbox Game Showcase 2023 event in June.
While Stoic Studio are yet to reveal a precise release date, the announcement trailer features lots of great gameplay footage, suggesting that the game isn't too far off. However, we'll update this guide once we know.
Perhaps most excitingly, Towerborne will be available on Game Pass day one. This is great news for anyone with access to this service who's excited to jump into the stylistic action from the excellent minds behind Banner Saga trilogy, as you can do so at no extra cost.
Towerborne story
The Towerborne story focuses on saving what's left of humanity, which has taken refuge in the Belfry and the City of Numbers but has been under threat from monsters. You play as an Ace, a mystical warrior reborn in the spirit realm with new powers to protect the people of the Belfry and the City of Numbers.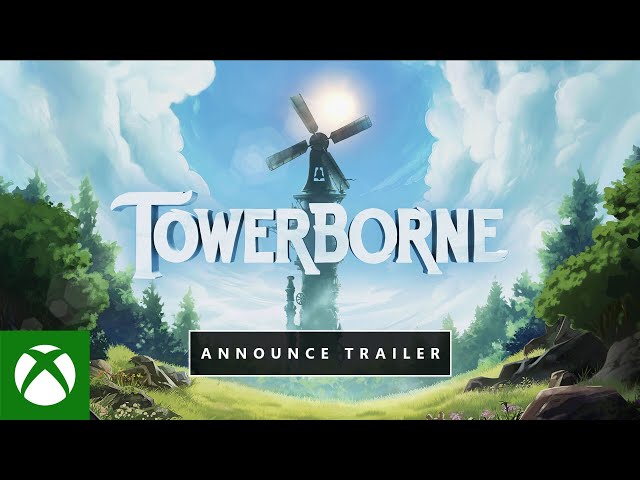 Alongside spirit companions, you'll embark on a grand adventure to defeat the looming threat that surrounds the last bastion of humanity.
Towerborne gameplay
Towerborne is a side-scrolling action-RPG brawler, featuring fast-paced action and a variety of skills and equipment, all supported by deep RPG mechanics.
You will begin by creating your own character, or Ace, before diving into the adventure and developing your own playstyle with the various skills, gear and Umbra companions that can fight alongside you.
Most interestingly, Towerborne features an evolving world map and seasonal content, so there will always be new areas to explore, enemies to defeat, and story to experience. Stoic looks to be creating a great RPG experience that evolves over time.
Towerborne multiplayer co-op
That's right, Towerborne features multiplayer co-op with up to three other players on Xbox and PC. While you can play the game alone, with Umbra companions that you can recruit to fight alongside you, you can also head into the wilds with friends by your side.
No doubt, having friends join you will add a layer of chaotic fun to the game. There's also potential for some synergies between player's Aces by making use of different skills and equipment.
That's all there is to know about Stoic Studio's upcoming action-RPG brawler ahead of the Towerborne release date. It could still be a while longer until we can play the game for ourselves, so why not tick the best games of all time off your list? We've also got the best Xbox Game Pass games that you can play before Towerborne comes out. With how it's shaping up, it's possible Towerborne could end up on that list as well.