If you're looking forward to the Starfield release date – one of the most exciting upcoming Xbox games out there – and you don't know what to do with yourself while you wait, you'll be interested to learn that you can pick up one of the best Xbox RPG games set in space out there on the cheap – but, the deal won't last long. The new Xbox Outer Worlds sale is only around for a week, but this is definitely a game that will cure your Starfield blues and give you more than enough adventuring to do ahead of Bethesda's behemoth.
Developed by Obsidian Entertainment, The Outer Worlds is a little smaller in scope than Starfield is going to be – but, don't let that fool you. This narrative-based action RPG is packed with charm and several cool planets to explore.
If you're also looking forward to the Avowed release date, this really is a must-play; also developed by Obsidian Entertainment, The Outer Worlds will give you a good idea of how this developer approaches storytelling and the scope of this upcoming RPG. There's also The Outer Worlds 2 release date to think about – that's going to be a space game you won't want to miss out on.
If that all sounds like a good idea to you, you can pick up the Xbox Series X|S enhanced version of this game and all it's expansions at a discount until June 26. That's right, you can buy The Outer Worlds Spacer's Choice Edition for just $40.19 – that's over 30% off the full price.
In the UK, The Outer Worlds Spacer's Choice Edition will set you back just £33.49 – a deal which is also available until June 26.
If you want to check out what this improved version of the game actually looks like, you can below. It's not doing anything too out of the ordinary when it comes to next-gen updates, but that's far from a bad thing. With this, you'll get flashy new visuals and all the content released for The Outer Worlds prior. Oh, and there's a new level cap, too – something that should accommodate all the additional content quite nicely.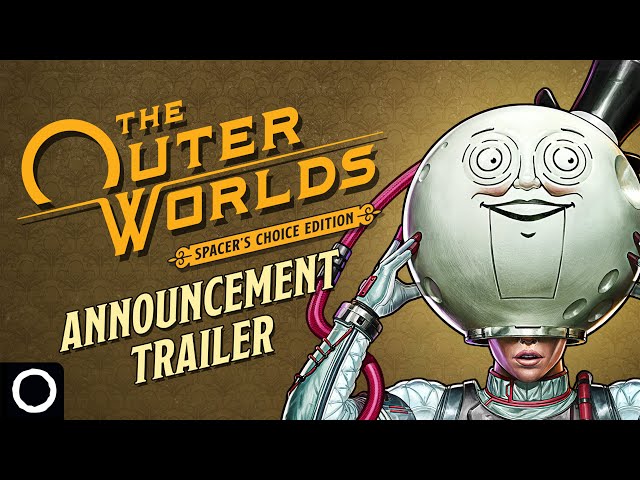 If you already own The Outer Worlds and you want to dive back in, you can also buy The Outer Worlds Expansion Pass for just $18.74; this comes with access to both the Peril on Gorgon expansion and the Murder on Eridanos expansion – both of which are stellar additions to the base game.
Similarly, in the UK, The Outer Worlds Expansion Pass will cost you just £14.99 – less than a large Dominos pizza.
Not sure if all of this is for you? Well, you'll be pleased to know that the Xbox version of the base game is actually available on Xbox Game Pass right now. We don't know how long The Outer Worlds will be among the Xbox Game Pass games this time around, so you're going to want to log some time if you can. If you're a PlayStation player, though, you can buy The Outer Worlds on PS4 for just $15.76 – that's 20% off.
If you're not sure you have quite enough room to install The Outer Worlds? Well, you'll be pleased to know that you can check out the best Xbox expansion cards here – something that will also help when Starfield rolls around. This is one of the best Xbox open world games out there and we can't think of a better time to jump into it.