Your journey across Middle Earth is set to continue, and it could be a The Lord of the Rings Gollum sequel. No, really. Now that The Lord of the Rings Gollum release date is here, PS5 and Xbox players are unearthing new sides to the jewelry-obsessed cave dweller, and developer Daedalic Entertainment appears to be already hard at work bringing LOTR fans another adventure.
The launch of LOTR Gollum is already a highly flammable topic among fans, but according to a database entry via the Federal Ministry for Economic Affairs and Climate Action of Germany, developer Daedalic Entertainment "is working on a new project that will transport the player into a lush world full of mythical creatures and magic. It tells a story from a character's perspective that has never been told before."
Originally noted by GamesWirtscraft, other details describe how the player can affect the world around them: "The player discovers completely new regions and influences the events of the world within the scope of his role and his abilities. In his own way, he tries to influence the course of things and change the fate of the world."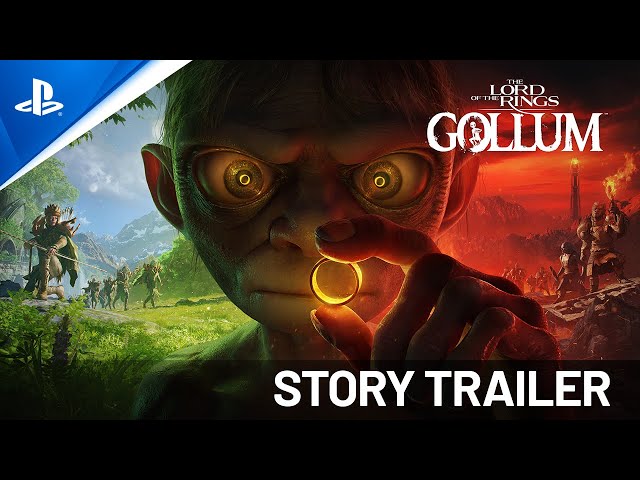 The database entry doesn't specify whether this is a LOTR Gollum sequel, but with the studio eager to mend its relationship with fans going forward, it is possible that another go-around in the stealth genre could be on the cards. However, the description lends itself to something more akin to the Middle Earth Shadow series, which is comprised of Shadow of Mordor and Shadow of War. Maybe we'll finally get that dedicated Aragorn action RPG game that LOTR diehards have dreamed of for years.
Funding for the game amounts to € 2,036,663.00, which is the equivalent of $2,185,441.23 / £1,770,161.29. Production on the project began last January and is set to conclude next August, according to the database.
It remains to be seen whether the divisive reception to LOTR Gollum will affect the product's longevity but with the recent announcement of a new The Lord of the Rings MMORPG from Amazon, efforts to keep the franchise fresh in the face of players are going full steam ahead. Nevertheless, if you don't fancy peering into the depths of the Gollum game, then perhaps noting down all the upcoming PS5 games for 2023 will keep you occupied.