The Legend of Zelda Tears of the Kingdom may just be the most anticipated Nintendo Switch game in years, perhaps since Breath of the Wild hit our handheld consoles back in 2017. Saddle up though Link fans, as Nintendo is here to give us another enthralling glimpse into its next adventure game and the trailer is already stacked with juicy lore to dissect. In fact, many eagle-eyed Nintendo lovers are sure that a familiar face from The Legend of Zelda Skyward Sword is due to make a bombastic return.
The latest The Legend of Zelda Tears of the Kingdom trailer is finally here, and while it may have some fans enticed by the inclusion of some Skyrim-style features, one particular moment has viewers entranced already. Redditors 'Epic_Rain' and 'BonesCGS' join the ranks of growing theorists that claim Skyward Sword villain Demise is lurking with the new Tears of the Kingdom trailer. "Is this him? Is he back?" posits BonesCGS. However, Epic_Rain offers up a far more confident assurance: "This has got to be Demise."
Demise, the main villain of the 2011 action RPG title, is known for his distinct fiery aesthetic and menacing demeanour. Desperate to claim the Triforce for himself, Demise roamed around the land with a horde of demons ready to wreak havoc at his beck and call. Skyward Sword eventually pits the player against Demise in a challenging final battle, leading to Link sealing the terrifying being away by using the Master Sword.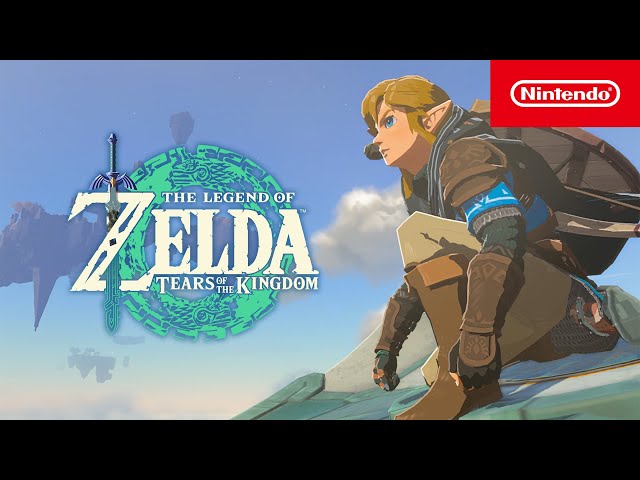 Since then, word of Demise's ultimate fate has been quiet and many fans have assumed that his reign of terror would emerge again. While the screenshots in question certainly bear a resemblance to Demise, some fans like 'Ok-Ambition-9432' believe that it could be another popular Zelda villain: "We get to see his face, you might have missed it. He's looking like Wind Waker Ganon."
Over on social media, Twitter users within the Zelda community are positively ecstatic about the prospect of Demise's return to the franchise. Zelda enthusiast 'ZeldaMasterLuke' exclaims "is it just me, or is this supposed to be DEMISE!?!?", reiterating his potential appearance with the same screenshot from other theorists.
Fellow fan 'Rwan Link' is looking at the theory in a different light, though, suggesting that this could be a new version of the character: "Ganondorf's official artwork looks amazing. I wonder if his power will increase so much that he will become the new Demise?"
Make sure you remember to pre-order the game so you're ready to discover all its surprises on day one:
The Legend of Zelda Tears of the Kingdom release date will reveal all the answers, we're sure, but until then it may best to get acquainted with all The Legend of Zelda Tears of the Kingdom characters involved this epic next chapter.