If you're someone who owns a Nintendo Switch and you're not quite excited for The Legend of Zelda Tears of the Kingdom yet, we think it's about time to start looking forward to this upcoming Hyrule-based action-adventure. Why? Well, the latest TOTK trailer has just dropped and it looks like Link is jumping into the fight against Ganon with more than just his sword and shield. We don't know for certain, but we could very-well be looking at a comprehensive companion system coming to Tears of the Kingdom – something Breath of the Wild just didn't have at all.
As you can see for yourself down below, the latest Tears of the Kingdom starts off with Link diving into Hyrule and then proceeds to show various environments and enemies from the upcoming Legend of Zelda game. It's set to a rather dramatic score and showcases some of the new features and mechanics players will be able to utilise throughout this new release.
However, it also seems to show Link fighting side-by-side with companions and NPCS in a much more active way than he has before. If you're wondering whether The Legend of Zelda Tears of the Kingdom is multiplayer co-op, we can't answer that. However, it certainly looks like some sort of companion system is coming.
If you're wondering what we're specifically talking about, you just need to check out the trailer below at the 03:10 mark onwards. Not only do we see Link standing alongside several NPC characters (and looking like he's preparing for a fight), it actually looks like he's fighitng alongside one in general gameplay.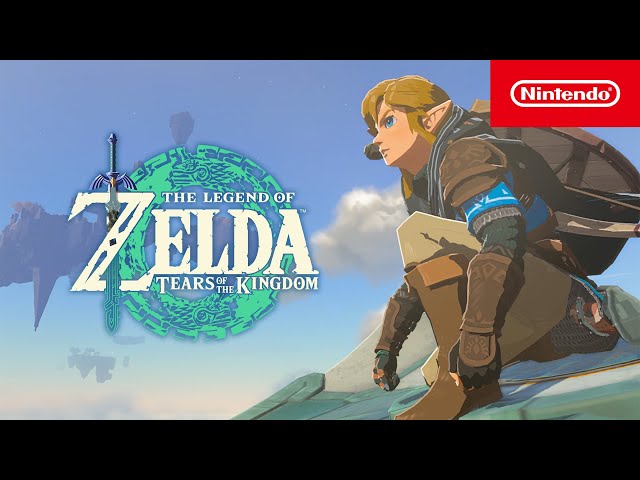 What does this mean? Well, we're not sure just yet. However, it could (as we said before) hint at a companion system that further brings this game in-line with other popular RPG games – a lot of which operate with companion systems to some degree (like Skyrim).
However, we're not sure right now whether this is something The Legend of Zelda Tears of the Kingdom is going to explore. So, take all this with a pinch of salt until we know more. There are rumours that Tears of the Kingdom could make Legend of Zelda series history with the titular princess as a playable character, but this could be a way to give her a more pronounced role in the narrative without doing so.
We know Tears of the Kingdom lets you create homing arrows with enemies' eyes, but this could be a sign that yet-another improvement is coming to Legend of Zelda fans with this sequel. You can find out more about The Legend of Zelda Tears of the Kingdom release date right here and why it will set a new record for first-party Switch games right here.
This could be one of the best Switch games out there when it drops, and we're certainly excited to see where Link and Zelda end up after all this.