The highly anticipated release of The Legend of Zelda Tears of the Kingdom is edging closer and Nintendo Switch owners have been waiting patiently to learn more about this upcoming action-RPG and what they can expect. Thankfully, that wait is over – more or less – with a brand new The Legend of Zelda Tears of the Kingdom gameplay demonstration from series producer Eiji Aonuma. If you're familiar with Breath of the Wild, Tears of the Kingdom is going to look quite familiar. However, players can look forward to some truly fantastic new features; for example, you can stick a monster eye on your arrow to take advantage of a homing mechanic.
Yes, that's right, you can actually use the brand-new Fuse mechanic to create homing arrows by fusing a Keese Eyeball with an equipped arrow. If you're someone who struggles with aiming while using a Joy-Con, you should find TOTK a lot easier than BOTW. This is also something that's going to make almost everything in-game a lot more valuable – as resources can be used in a number of different ways now.
Fuse is just one of several new mechanics demonstrated in the gameplay demonstration; players will be able to turn back time with Recall, pass through ceilings with Ascend, and combine larger objects together to create things like rafts using Ultrahand.
However, Fuse is without a doubt the most exciting new addition. With this, as you can see for yourself below, players will be able to craft new weapons and tools – which can take advantage of elemental effects, increase damage, and help you overcome your foes in new ways.
We know we mentioned homing arrows, but you can also combine in-game objects to create super-long pitchforks, boulder-based sledgehammers, and a Puffshroom shield that cloaks you in smoke when you're hit.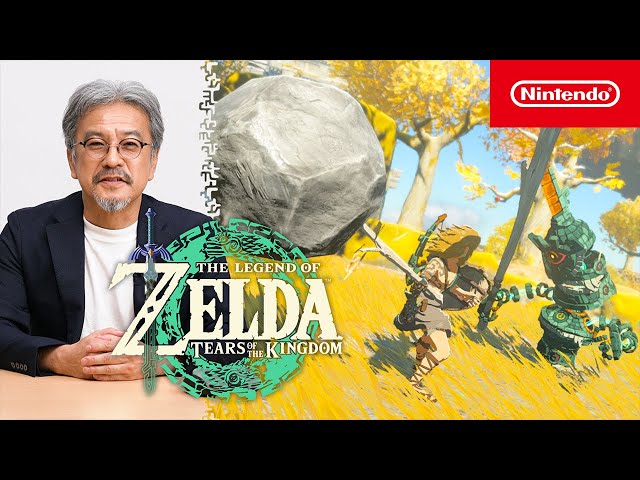 The gameplay demonstration doesn't showcase too much of what players can expect when it comes to puzzles, but it does give us a good idea of how TOTK is expanding on BOTW to deliver a Hyrule with more depth – and more creativity – to fans of The Legend of Zelda.
If you're looking forward to this game, you can find out more about the full The Legend of Zelda Tears of the Kingdom release date right here – you don't have long to get through BOTW again if you're planning on playing that before the sequel.
Is this going to be one of the best Nintendo Switch games of all time? We can't say for certain, but it's certainly presenting itself as a contender. Tears of the Kingdom is going to set a new record for first-party Switch games, and it could make Legend of Zelda series history. So, we have high hopes.