Ubisoft is pushing forward with a series of updates for The Division 2, as the live-service shooter prepares to usher in The Division 2 Year roadmap. Support for the popular multiplayer title is far from over, despite the release of Tom Clancy's The Division Heartland in the future. Now, to celebrate this excellent occasion, Ubisoft is giving players two new crossovers with the worlds of Resident Evil and stealth genre favourite Splinter Cell.
Appearing on the recent Division Day livestream, Ubisoft news team member Chris Watters unveils The Division's 2 upcoming Resident Evil crossover. "Grab that free Leon Kennedy look for free starting on April 25, and then once the season starts, set your sights on another gaming icon's signature style: Sam Fisher." Watters details "that as part of the premium pass for season one, Broken Wings, you'll be able to unlock pieces of the Splinter Cell apparel to help you fifth freedom your way throughout all of [Washington] DC and New York City."
Season one is set to begin in June according to Watters, and PC players can get an early preview of the game via The Division 2 test servers. PlayStation and Xbox players will sadly have to wait a little longer. Players will need to log onto The Division to "collect iconic outfits, weapons skins and more" items from the iconic Capcom horror franchise.
Such cosmetics include pieces of clothing inspired by Jill Valentine and Chris Redfield, that will likely be able to be equipped in each slot of your character's customisation slot.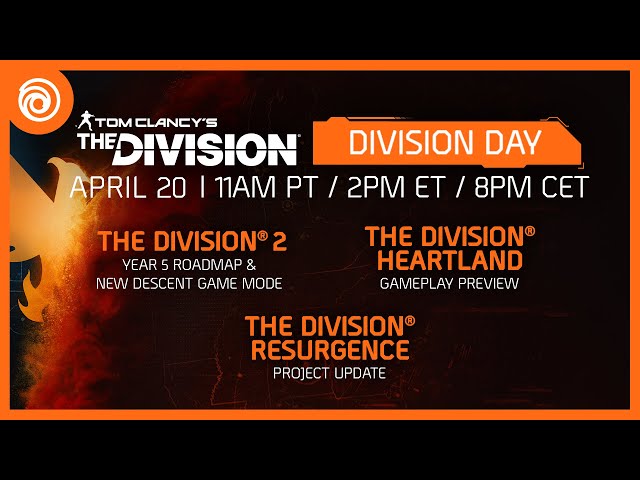 Those of you looking for Resident Evil Village-themed clothing might be disappointed, but if you're a bonafide fan of games like Resident Evil 2 or Resident Evil 4, you'll likely get a kick out of the limited-time Leon Kennedy outfit. There's even an outfit based on the fan-favourite villain, Hunk, who is known for creating the Close Quarters Quarantined Battle Zone and equipment relevant to entering it in Resident Evil lore. But act fast though, as the Resident Evil crossover ends on May 9, 2023.
Players can also get their hands dirty in Descent, a free rogue-lite mode dropping with the Broken Wings update and will require you to master all of the skills The Division 2 has to offer. Elsewhere, The Division Heartland also revealed footage, showcasing the game's rural setting, dangerous gameplay modes and more. Although let's hope The Division Heartland can rectify an under-utilised area. You'll have to mark down The Division Heartland release date to find out.