Heading into 2023 and approaching launch, Mytona's The Day Before is easily still one of the most hotly anticipated open-world MMO titles coming this year. But, since the decision to push the title to a 2023 release date and move to UE5, we haven't seen much – and that's worrying a lot of people. Thankfully, though, everyone's worries might just be about to be alleviated. Via the game's official Discord server, it has been confirmed that some raw The Day Before gameplay footage is coming in January 2023.
In a statement to The Day Before's community, it has been confirmed that "this month, [Mytona] will be releasing raw gameplay footage, as per the numerous requests received from [the game's] community."
While this is, of course, good news for players looking forward to the game, it does raise some concerns regarding the actual quality of the game come the pre-established The Day Before release date – which is set for March 1, 2023. Why are we saying this, though? Well, it's all about the wording in the rest of the announcement post.
Following on from the aforementioned confirmation, as you can see below, the announcement goes on to state that "this footage will showcase a majority of the features and gameplay elements requested by [the game's] community and will provide a clear glimpse into the current state of development for The Day Before."
You can see the announcement for yourself right here:
While we're all for insights into the "current state of development" for upcoming games, the fact that this insight is coming a matter of weeks before the game is supposed to drop is somewhat concerning. Of course, game developers work wonders every day, but there are only so many hours in a day and we're skeptical when it comes to what we're going to see whenever this The Day Before gameplay footage drops.
Saying that, we could be in for a treat. You can check out some gameplay footage from over a year ago right here: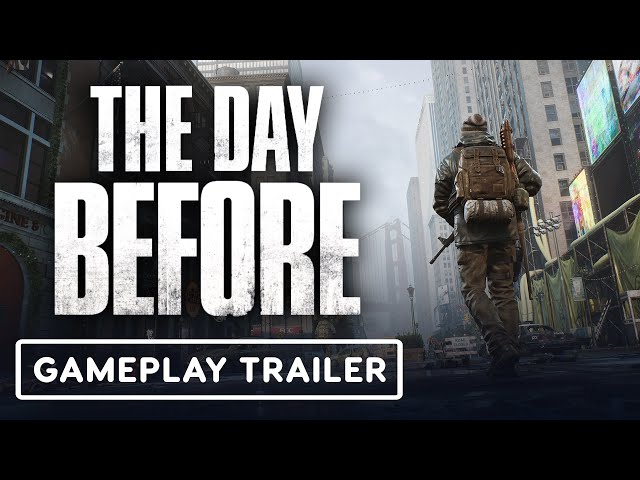 As you can see, this game does have some legs and there is a very justified reason for the excitement building around it.
From the short snippets of gameplay we've seen, this game looks like Ubisoft's The Division and Naughty Dog's The Last of Us combined. You could even go as far as to say there are shades of Days Gone here, albeit without Sam Witwer's acting talents in the central role.
However, it is quite concerning that we haven't seen much from the title for quite some time. For a game with this much fan support releasing so soon, we feel as though we should be seeing more from it. This "raw gameplay footage" could very-well be Mytona's chance to put fans' minds at ease. But, it could also lead to a situation reminiscent of CDPR's Cyberpunk 2077 release – a game that was simply not ready when it came out.
Still, could this be one of the best PS5 survival games when it drops? Or, what about one of the best Xbox Series X horror games? Only time will tell, but if it does live up to expectations come launch, it might just be.