If you're looking to get stuck into one of the best PS5 horror games out there, but you don't want to fork out the funds for a full price game, you'll be pleased to know that PlayStation has announced that there's a The Callisto Protocol free trial available to PS5 players with access to PS Plus Premium – which is a darn-sight cheaper than buying it full price. However, The Callisto Protocol is so short that you can actually almost finish the entire game during this one-hour free trial – if you're quick.
Now, we know what you're thinking: that's ridiculous, why would they offer up a free trial where you can almost finish the entire game? Well, as interesting as The Callisto Protocol ending is, it just doesn't take that long to reach it if you know what you're doing and where you're going. In fact, as per Speedrun.com (a site that tracks speedrun world records, as you might expect from the URL), it's possible to complete The Callisto Protocol in 1h 16m 23s – or, 1hr 24m 00s if you include loading times.

That means that, if you're brave enough and prepared to rush through a few areas, you can technically clear around two-thirds of The Callisto Protocol for free. For a game that dropped around eight months ago, that's a pretty good deal. You are going to need to look into taking advantage of one of the best PS5 SSDs out there, though, if you want to play it. The Callisto Protocol may be a short game, but it's graphical fidelity, detailed environments, and cutscenes mean it's a bit greedy when it comes to storage space.
If you want to know what you're getting into before downloading, you can check out a trailer below: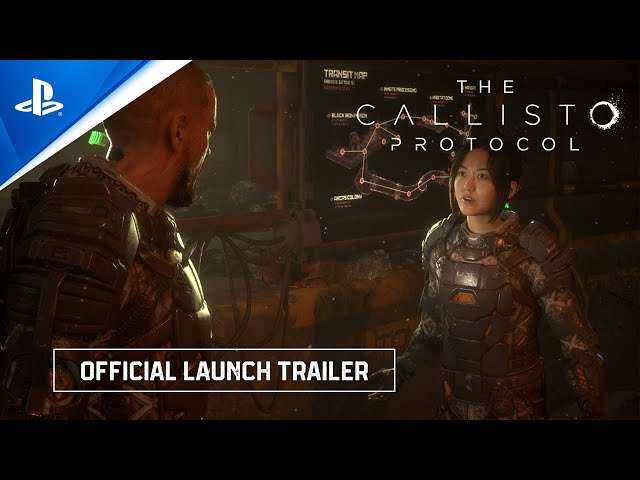 We know it's not going to be easy to complete that much of The Callisto Protocol in an hour – the duration of the free trial – but it is possible. As per Speedrun.com, established speedrunner 'Symystery' is behind the world record attempt and you can watch The Callisto Protocol Any% Speedrun right here.
You might not need to worry about collectables and cutscenes, but this is still going to be a challenge. So, knowing where you need to go and how to avoid fights you don't need to engage in is going to be vital. There are also a few exploits you need to take advantage of, so it's worth checking for some of those, too.
The Callisto Protocol might not be one of the best games of all time, but it's a fantastic horror game for fans looking for something to scratch that space-age narrative horror itch after the Dead Space remake. Playing through like this might not help you meet all The Callisto Protocol characters and experience the narrative in its full detail, but it's certainly a challenge we're tempted to attempt.