Now, we know that The Callisto Protocol release date is closing in on us, but we still really don't know too much about this exciting new action-horror game from Striking Distance Studios when you think about it. With The Callisto Protocol wanting to be the scariest game, not the goriest, we expect to see quite a few brutal enemies like Bioshock's Big Daddy stalking the game's tight corridors. If you're looking to appreciate the detail in The Callisto Protocol's enemies (which can mutate in real time), but you don't want to die every time you try to do this, you'll be pleased to know that The Callisto Protocol is getting a photo mode.
During around nine minutes of exclusive behind-the-scenes footage documenting The Callisto Protocol's development from Ars Technica, a pause menu for the aforementioned horror game is shown that reveals a photo mode is indeed coming to The Callisto Protocol.
This has not been confirmed by Striking Distance Studios, and the screenshot is from an in-development build of the game, so this should be taken with a grain of salt. However, we would find it hard to believe that this isn't going to be in the final release of The Callisto Protocol. So, we would say expect a photo mode.
While this is, of course, an exciting discovery that we know quite a few of you will find interesting, there's so much more to learn about The Callisto Protocol and the game's development process in this Ars Technica video. So, you can take a look at it yourself below: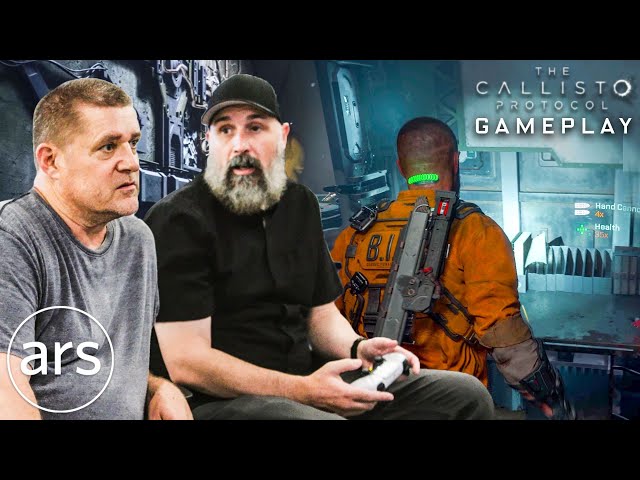 For the most part, the video itself discusses The Callisto Protocol's gameplay and pacing – so, you won't need to worry too much about story spoilers if you're planning on watching it. However, it does offer us an insight into The Callisto Protocol's Dead Space-like upgrade system. But, we know the Dead Space Remake can coexist with The Callisto Protocol's sci-fi horror, and the Dead Space devs are as excited for the horror game as we are.
So, while you're wondering just how long it takes to beat The Callisto Protocol, and who else is in the game's cast as The Callisto Protocol prepares to reveal yet more A-list talent, just know that a photo mode is most-likely waiting for you when we get there.