Starfield, colloquially known as Skyrim in Space by (some of) us at The Loadout, is coming to Xbox consoles and PC in 2023 – and it looks like a riot. During the Xbox & Bethesda Games Showcase on June 12, Todd Howard took to the presentation stage to offer fans an insight into what to expect with a new Stafield gameplay trailer and there's one feature we can't stop talking about – you can design and build your own spaceship.
In Starfield, players will be able to freely explore the galaxy by piloting their own spaceship. However, unlike similar games like No Man's Sky, players will be able to actually design and build their own spaceship. It won't be quite like Minecraft, where you're piecing it together piece by piece, but you will be able to create a unique space-faring vessel for your adventures in 2330.
We don't have a lot of information right now, but players can look forward to checking out a modular building system with more stats than you can shake a space-stick at. Each spaceship part looks to have a set number of 'crew slots', a health pool, and a cargo limit. It looks like this is going to take up a lot of your time – but, that's far from a bad thing.
If you want to check out the ship-editor for yourself, you can look at the UI in this screenshot below:
Or, if you're interested in all the Starfield gameplay shown at this year's Xbox & Bethesda Games Showcase, you can look at that right here: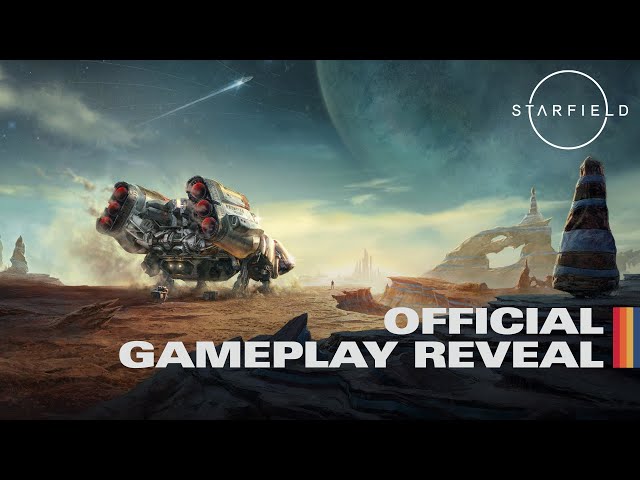 This Starfield ship editor isn't the only exciting information we were able to glean from Todd Howard's wonderful end-of-show presentation.
Starfield is going to have over 1,000 planets spread across 100 systems – which could be based on real-life solar systems (but, we haven't confirmed this yet). So, yeah, the Starfield size is going to dwarf what we've seen from Bethesda previously.
The Starfield character creation system will also allow you to fine-tune your character's looks and lore. We know we're going to spend a lot of time with this one, too.
Is Starfield coming to PS5 and PS4? Well, we're not so sure – but, you won't want to miss it either way. Microsoft's business with Bethesda seems to already be paying off.
Xbox Game Pass for ConsoleMicrosoft$10.99$1.00BUY NOWNetwork N earns commission from qualifying purchases via Microsoft and other programs.