We don't want to alarm anyone, but we finally have a Starfield release date to talk about – and we're so excited. If you can believe it, Bethesda has finally shared with the world when its' new space RPG Starfield is going to launch and it's not quite as far away as we feared it would be -given the radio silence. But, before we all raise a glass of Space Skooma, let's talk about when this game is actually going to drop.
As you can see for yourself in this brand new Starfield launch date announcement trailer – and the comment from Bethesda Game Studios director Todd Howard – the Starfield release date is set for September 6, 2023. This is going to be available exclusively on Xbox Series X, Xbox Series S, and PC. So, if you're a PlayStation player, you might want to start saving up now – if you want to play it, of course.
Now, we know that's a little later than we all anticipated – but, it could be a lot worse. We know we hope Starfield builds better be busted AF, but we're desperate to see the game itself launched in a stable state. Everyone knows Bethesda games have a reputation for being a little… shall we say glitchy?
Let's say glitchy. There's no telling what state Starfield will launch in just yet, but it's been quite a few years in the making and we're happy to wait until September if it means everyone's Starfield companions aren't going to fall through any floors – unless intentional, of course.
In addition to the announcement of the Starfield launch date, Howard also confirms that a Starfield Direct showcase is coming on June 11, 2023. This will be straight after an Xbox Games Showcase on the same date – so, you're going to want to make sure you have some snacks ready.
If you want to see what all the fuss is about first-hand, you can check out the trailer for yourself below: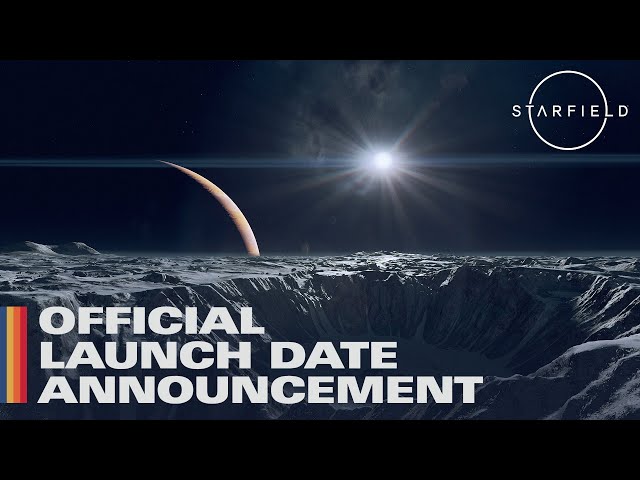 We know it's a little early to say, but Starfield could be one of the best Xbox RPG games available and a truly fantastic experience – Bethesda has a track record for making bangers, after all. If you're interested to know if Starfield on Xbox Game Pass is something to look forward to, you can find out more here. Oh, and we have a little Game Pass offer for you below:
All the best Xbox Game Pass games are worth checking out irregardless, and now we know just how long we have to wait for Starfield.