We don't want to alarm you, but a brand new Star Wars Jedi Survivor trailer has just dropped – and it's as interesting as it is exciting. As the official story trailer, this little snippet of our next Star Wars adventure has offered us all an insight into just what is going on when it comes to Cal Kestis and the crew of the Stinger Mantis after the events of Jedi Fallen Order. It's been a long five years, but it looks like fan-favourite character Merrin has spent some time honing her skills – and her connection to The Force.
Yeah, we're saying EXACTLY that. The latest Star Wars Jedi Survivor trailer has confirmed that Merrin has the force – alongside showcasing a new fit for the Dathomirian Nightsister five years on from her joining Cal and his crew on their quest to fight back against the Galactic Empire.
In Star Wars, Nightsisters have a rather unusual connection to the force – when you compare them to what we see usually. Often aligned with the Dark Side – like Asajj Ventress – they tap into the magical ichor that flows through Dathomir to harness arcane magicks in a similar fashion to how a Jedi wields the force – and more.
However, as you can see at roughly the one-minute mark in the trailer below, Merrin appears to be a fully-fledged force wielder after spending five years with Cal and Cere (and Greez, of course) on the Stinger Mantis.
In the trailer, we can see Merrin in a new fit fighting with a spear – and the force. It does look like she's still going to utilise her magick, though – as there's definitely some green effects when we see her fighting alongside Cal at a later moment.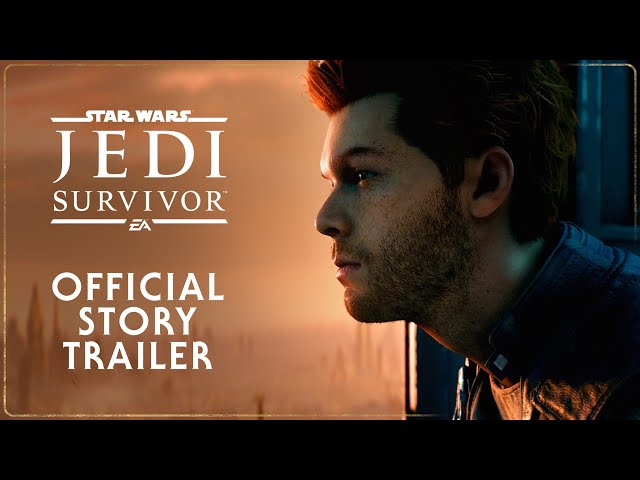 Whether this means she'll be a permanent companion in Jedi Survivor or not, we just don't know for sure. However, it does show that we will be fighting alongside her for a little while – and that's good enough for us.
It also looks like we'll be going toe-to-toe with more than just Stormtroopers and Battle Droids; in fact, we could very well be facing an ex-Temple Guardian. We can't confirm that yet, but the robes and the orange-bladed lightsaber seem like a dead giveaway.
So, while we already knew that the Star Wars Jedi Survivor combat stances are a treat for Kylo Ren fans – and that it's channeling Dead Space with this missing Fallen Order feature – it looks like we're in for more of an adventure than first thought.
The Star Wars Jedi Survivor release date is fast approaching and we really can't wait to experience the next chapter in Cal Kestis' story and how it ties into the wider universe. Is this going to be one of the best PS5 Star Wars games ever made? How about one of the best Xbox Star Wars games out there? Well, we're not sure, but it's shaping up to be a special one.