Following up any popular property with a worthwhile sequel is a daunting task in itself, but no franchise in the world carries the weight that a Star Wars sequel does. Endless debate still rages on today about the prequel and sequel trilogy movies, but Star Wars Jedi Survivor is already a different beast. With Fallen Order laying down a sturdy foundation, Respawn Entertainment tells The Loadout about stepping up to the mark of delivering Cal's strongest outing yet.
"We wanted to take the last game and do a true sequel. We wanted to take everything that worked well, refine it all, and tweak some things," design director Jeff Magers tells me on the prospect of returning for Star Wars Jedi Survivor. Cal is more than just a youngling this time around, more than just a scrapper-turned-adventurer. But reflecting that is more than just showcasing an older Cameron Monaghan. Cal Kestis needs to feel seasoned. As Magers explains, he has become "Cal 2.0."
"He's been, you know, in the galaxy for five years, he's a more refined Jedi. We wanted to reflect that the in the sticks through traversal as well as combat."
Fallen Order, while a solid debut for Cal, wasn't without frustrating moments of movement. Wall running through Kashyyyk or trying to access seemingly available areas in Bogano testified to this. Now, as mentioned in The Loadout's Star Wars Jedi Survivor preview, Cal moves with grace and confidence. Senior producer Blair Brown says improving Cal's movement this time around is "a much different problem to solve" as they don't need to start from scratch with Jedi Survivor. It's all about getting each and every refinement perfected, to offer a "true sequel" experience, adds Brown.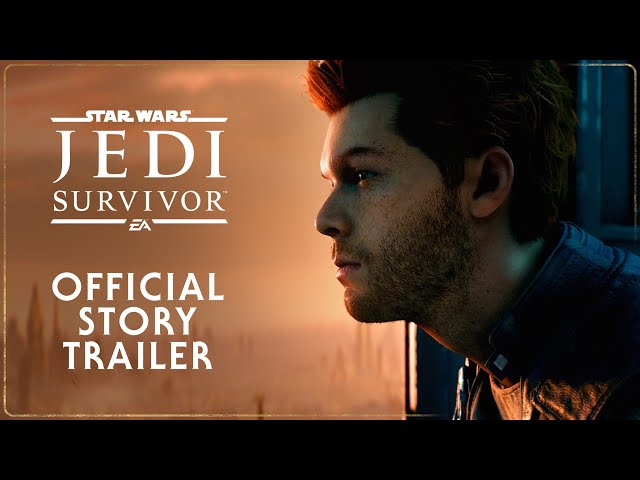 This attention doesn't just extend to using the Ascension Cable or sprinting through the vast wilderness of Koboh. Brown attests that this detail-focused ethos begins with just "gently pushing forward on the stick." Cal can't always run away from his foes, though. Eventually, the iconic sound of a Lightsaber has to be engaged.
"We'd [always] wanted to make it a full-fledged third stance," Magers says of Fallen Order's split-saber combat. According to Magers, the split-saber stance was the first combat stance to be devised for Jedi Survivor, before expanding into newer ones such as the Kylo Ren-infused crossguard stance.
On my mention of Kylo Ren and looking into the wider reaches of the Star Wars IP for influences, Jedi Survivor doesn't necessarily boil down to one Jedi or Sith Lord in the galaxy. "The animators and combat designers look at all Star Wars media. They look at cartoons, they look at the prequels, they look at the sequels […] I don't think there's any one inspiration for any of the stances necessary," says Magers. However, Brown does cite one legendary prequel-era moment as a catalyst for change.
"It's the good thing about working in Star Wars. You can say 'Oh I remember that moment in Episode One, with [Darth] Maul busting out the dual Lightsaber […] what can we pull from that's really cool that had those moments for you as a viewer or player and get inspired by that," Brown elaborates. Translating that reference for the source material comes with a tightrope to navigate, because Cal still has to be a unique character – a point that Brown emphasises. "It still needs to feel like Cal. He has a very unique Lightsaber, he has a unique place in the Star Wars story[…] it's still Cal, it's different for him."
As a "Lightsaber game at heart" in the eyes of Magers, there is a distinct focus to give Cal enemies that can hold their own against the Jedi's ultimate weapon. Magers enthusiastically tells me that they "wanted to add a little bit more of these enemies with actual weapons that have [an actual] back and forth" with Cal's Lightsaber, opening up the chance for more intense skirmishes.
Magers also speaks to the game's brand new perk system: "On the customization side[…] we've got this perk system, which gives you combat perks that you can slot in." Unlocked by redeeming skill points and progressing through the game, Magers says perks offer replayability by changing "your play style and the stances you've decided to focus on."
The world is different too for Cal. Tensions are high at this point in Star Wars lore as the Empire tightens its grip on every planet it can conquer. Koboh is one of many new locales to explore in Jedi Survivor, offering players a sense of scale greater than anything Fallen Order conjured up. "I wouldn't say we're open world. There's definitely a wider exploration-driven story in the Star Wars world that Cal follows through. We've got areas that are wider and more expansive […] then some areas feel a little bit more like the traditional Jedi Fallen Order level designs," Magers details on approaching Jedi Survivor's world-building.
Furthermore, Magers says that "we've got a mix of both of those, but the end result is much bigger […] we want players to find new things that are maybe gated by [Force] abilities that you find somewhere else and get kind of a dive deeper into these worlds."
My encounter with Koboh showcased more than just aesthetic improvements and hidden treasures. Like any great Star Wars environment, a threat is lurking in the shadows. Brown tells me that "you've met the Bedlam Raiders […] they're the main antagonists on the planet of Koboh. Now, that comes from [the] combat [department] and art really figuring out 'what kind of enemies do we want in this game?' Because we're making a whole new faction."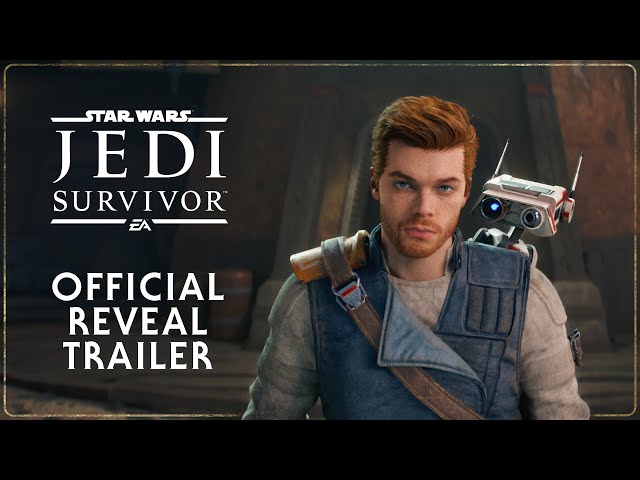 The Empire has been depicted countless times in Star Wars, so bringing them to life is already "pretty figured out" according to Brown. The Bedlam Raiders seem to have a reach past Koboh's atmosphere, going off the Droids they like to keep company with. "You know they have a bunch of prequel droids, the B-1 droids. The separatists. Why do they have them there?" teases Brown. Magers adds to Brown's coy nature on narrative details, telling me that "there might be a boss, as far as inspiration taken from previous Star Wars [movies], that we'll see [down the line]. It comes from our combat goals, as well as what might surprise and delight players."
Well, there are sure to be plenty of surprises as the Star Wars Jedi Survivor release date draws closer. In the meantime, get acquainted with the Star Wars Jedi Survivor characters and Star Wars Jedi Survivor voice actors.