Star Wars Jedi Survivor might be a rollicking Lightsaber romp for returning fans, but Cal Kestis is going to be blasting droids and Stormtroopers away this time around. A new gameplay showcase gives Star Wars fans a glimpse into Respawn's revamped combat, but one element remains elusive. We love using the ultimate Jedi Knight weapon, but we've seen plenty of that, leaving us wondering: where is the blaster gameplay for Jedi Survivor?
In a new round of gameplay debuting exclusively at IGN, players can bear witness to Cal Kestis reigning down pure Jedi goodness on an array of fiendish foes. With a refined dual-Lightsaber approach, keen-eyed Star Wars fanatics will note that Cal is more experienced now and his stylish animations reflect it. However, despite appearing in pre-order materials and key art for the game, we're yet to see how Cal fairs when it comes to his marksmanship skills. Aside from his trusty laser sword, Cal is able to take influence from heroes before like Han Solo – with a blaster by his side.
Even in the game's official reveal trailer, any semblance of blaster footage has yet to emerge in full form. Though, it may just be a case of saving the best for last. According to game director Stig Asmussen in the latest issue of PLAY magazine, Cal can use the "blaster stance" to gain a new edge on his enemies. The change in combat will be used to "encourage ranged attacks", marking a drastic departure from the game's more traditional Jedi fighting antics.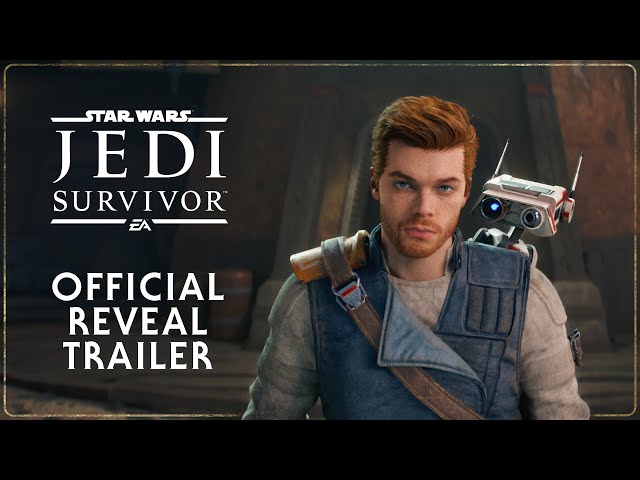 It wouldn't be the first time we've seen a Jedi choose to operate with a more mundane choice of weaponry in the Star Wars universe. Heroes like Luke Skywalker and Rey have had their fair share of blaster-based duels. Others like Finn have dabbled with both weapons too, though Finn wasn't quite as successful when it came down to Lightsaber combat with Kylo Ren.
Ahead of the Star Wars Jedi Survivor release date, players can look forward to the game's aforementioned stance system. Seemingly taking inspiration from games like Ghost of Tsushima, Cal will be able to experiment with numerous forms, of which there are seven in Star Wars lore.
Blaster or not, we do know that Star Wars Jedi Survivor is set to be one of the biggest releases this year, alongside many upcoming PS5 games such as Marvel's Spider-Man 2.