Splatoon 3 is here and we're back to inking everything in sight in Turf War. There are plenty of modes this time around, including a new card game called Tableturf Battle. Then, there's Splatoon 3 Salmon Run Next Wave, which is a returning fan favourite.
Splatoon 3's Salmon Run Next Wave isn't just a copy and paste of Salmon Run, however, and there are lots of new enemies and features this time around.
For a full rundown of everything in the new Salmon Run mode, read on below.
Splatoon 3 Salmon Run Next Wave explained
Salmon Run Next Wave is a multiplayer game mode in Splatoon 3 that requires you to work together with your team to fend off Salmonids while trying to complete objectives.
Objectives come in the form of collecting and depositing Power Eggs and Golden Eggs (both obtained from defeating Salmonids) into an egg basket. Your team must deposit a certain number of each of these each round to progress to continue fighting progressively harder waves of Salmonids. Boss Salmonids will appear on tougher stages and require teamwork and skill to defeat.
Rewards for doing well in Salmon Run Next Wave come in many forms. Players can gain Grizzco Points that they can redeem for bonuses, earn Catalog Points to increase Catalog Level, or even gather fish scales from bosses. These rewards differ based on your rank and how well you do in each wave.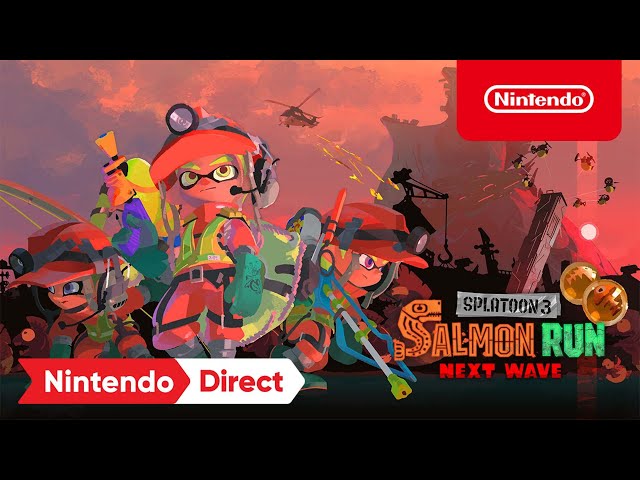 That's everything we know about Splatoon 3 Salmon Run Next Wave. For more on Nintendo's ink-tastic game, read our Splatoon 3 best weapons guide to find out what the best guns for inking the competition are. If you're more of a fashionista, you can see all the hairstyles you can use to customise your character.