Everyone's favorite hedgehog is racing back onto PS5 and Xbox platforms, as the Sonic Superstars release date takes us back to some good old-fashioned 2D fun. SEGA isn't just throwing in a lick of paint though with the next Sonic the Hedgehog adventure, though. With a new era on the horizon following the recent Summer Game Fest showcase, it means that you'll be bidding goodbye to legendary locations in Sonic Superstars.
If you're pining to jump into a level like Green Hill Zone – it's not going to happen we're afraid. Takashi Iizuka, the Sonic series producer, tells IGN that "what we wanted to do with Sonic Superstars is really create something new and go in there and create these brand new islands that you get to explore as Sonic."
Despite showing that "Green Hill Zone [things] changed up a little bit" in Sonic Mania, Iizuka says that "we wanted to take Sonic to [these] brand new North Star Islands and have Sonic run around in this new environment. So we wanted to make brand new places for Sonic to go in this new title."
Sonic Origins gave players the chance to explore beloved levels again, including the likes of Marble Garden Zone, Casino Night Zone, and the undisputed champion, Chemical Zone. Come on, just listen to Masato Nakamura's unbelievable music for that level.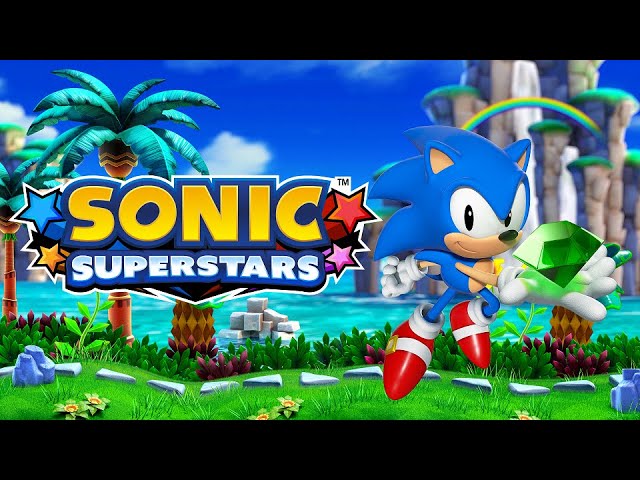 But that doesn't mean Sonic Superstars will be missing that classic feel that we've all become accustomed to. For the upcoming Sonic game, Iizuka clarifies that "the very first thing the team did was went and replicated that classic gameplay very precisely. So when you're playing Sonic Superstars, you're going through the core classic Sonic game loop."
Furthermore, Sonic players can expect the normal staples of the franchise to be present – because that's what we're here for after all. "You're running, you're jumping, you're getting into a ball, you're defeating enemies and you're continuing forward," adds Iizuka.
Many of the Sonic games are up there with the best platform games around, and Sonic Superstars could be on the way to join them. Though Sonic Superstars was a delight to see in the Summer Game Fest showcase, the whole team at The Loadout has gathered their thoughts on the best Summer Game Fest highlights, which include an array of upcoming PS5 games to be excited about.