When is the Song of Nunu release date? Song of Nunu is almost here and this single-player adventure comes from the adventure game masters at Tequila Works. The beloved studio is bringing its own love of heartfelt journeys to the League of Legends universe when this new game arrives.
From incorporating a number of Legends into the game to telling an all-ages adventure, Song of Nunu is undoubtedly going to warm our hearts, and maybe even make us cry. Below, you can find out everything we know about the adventure game on both consoles and PC.
Song of Nunu release date window
The Song of Nunu release date is currently set for Fall 2023 on PS5, PS4, Xbox, Nintendo Switch, and PC. This is according to Tequila Works' official Twitter account. The game was originally set to release last year, but in October 2022, it was delayed.
Song of Nunu story
Song of Nunu takes place in the Freljord and puts you in the shoes of Nunu, who is on a quest to find his lost mother. You will unearth the secrets, myths, and legends buried deep in the frozen tundra alongside Willump, your best friend.
The game is a story-centric single-player adventure so you can expect a captivating tale for both new and old League of Legends fans.
Song of Nunu gameplay
As mentioned, Song of Nunu is a strictly single-player adventure game. It will incorporate a mix of both platforming and puzzle-solving. You will also explore a large world, which can be seen in the gameplay above.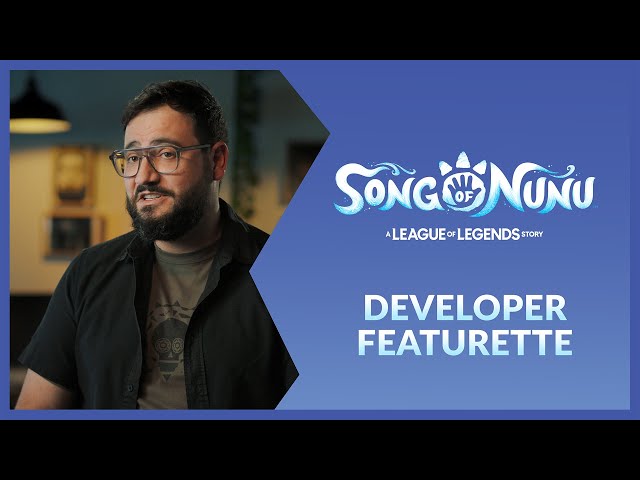 That covers what we know ahead of the Song of Nunu release date. Hopefully, Tequila Works is crafting a beautiful adventure for us to dive into that will end up on our best PS5 games, best Xbox Series X games, and best Nintendo Switch games lists.