Skull and Bones is an online pirate action game being developed by Ubisoft Singapore. The game, due to be published by Ubisoft, was announced all the way back at E3 2017 with a trailer that showcased plenty of naval combat, online pirate comradery, ship upgrades and more.
Since E3 2018, Skull and Bones has been largely missing in action, with Ubisoft stating in 2020 that the game's direction was being changed and that would require delays and additional studio help to get the game together. Since there, it's been all quiet on the seas, with fans of the ship combat from Assassin's Creed IV: Black Flag waiting patiently for a chance to play a game inspired by the sailing sections of that game.
Could 2022 be the year of Skull and Bones, however? It's been a long enough wait, and the question remains, when is the Skull and Bones release date? Below is everything we know about the game, including its trailers, and when we're likely to get our hands on it.
Skull and Bones release date rumours
When is Skull and Bones coming out? The Skull and Bones release date could be set for November 8, 2022.
This leak comes from 'Aggiornamenti Lumia' who regularly leaks information from the Microsoft Store and Tom Henderson has backed up that date. This is speculation for now until Ubisoft unveils the date.
Skull and Bones: 2022-11-08

— Aggiornamenti Lumia (@ALumia_Italia) June 28, 2022
However, a new rumour suggests that Ubisoft are planning to confirm the release date and 're-reveal' the game in early July. So, we might not have to wait long!
Skull and Bones gameplay
While the gameplay might have changed somewhat since we last saw the game in 2018, what we saw looked like a thieving good time.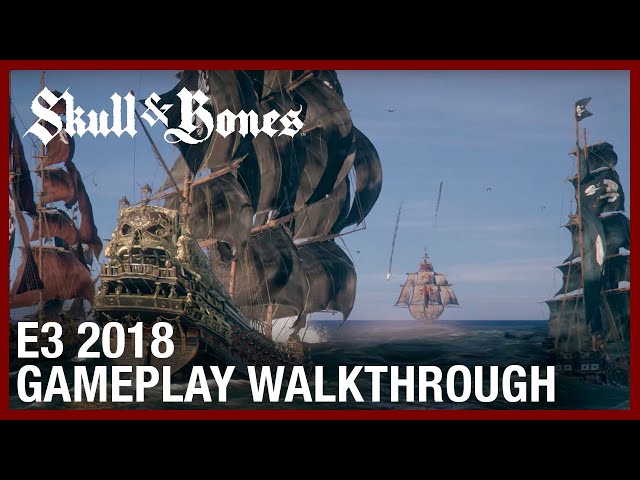 Sneaking aboard ships, infiltrating colony strongholds, engaging in naval battle after navel battle until your boards are coming loose, then calling upon your friends and strangers to bail you out of a tough spot – it all seems like a fun adventure, and with plenty of loot to score, it's easy to imagine having a good time with this.
It might be a little while until it's released, however, so best keep our hands ready at the helm and hope for clearer skies. Until then, check out our PS5 best multiplayer games list for more ideas on how to wile away the time with friends until Skull and Bones comes out.