We know that you're aching to get your hands on Skate 4, believe us, we are too. But in the meantime, developer Full Circle returns for another episode of 'The Board Room', dishing out new details about the game and the world of San Vansterdam. As a free-to-play skateboarding game, many players have been concerned about leaks regarding cosmetics and paid loot boxes in EA's Skate sequel. Now, Full Circle has a definitive answer on their inclusion.
During the latest The Board Room episode, Full Circle senior creative director Cuz Parry addresses a series of Skate 4 leaks head-on: "We had some leaks around items and rewards from the February playtest. We're early in our designs for progression and our rewards, and we'll share more as soon as we can. But just to iterate, Skate will not have paid loot boxes." The first in the Skate franchise to adopt the free-to-play model, the aforementioned leaks suggested that players would need to spend real-life money to gain unique cosmetics within Skate 4.
These cosmetics could range from items of clothing from various brands to deck designs, trucks, and wheels. An in-game item known then as 'Swag Bags' was data-mined with a leaked build of the game, that was only purchasable with a currency reported called 'Taps'. It is likely that the developer had experimented with the idea of loot boxes in the past, but as Parry attests, they won't be found in the full build of the game.
But with Skate 4 crossplay coming to the franchise, the game will need plenty of challenges to keep skaters coming back for more.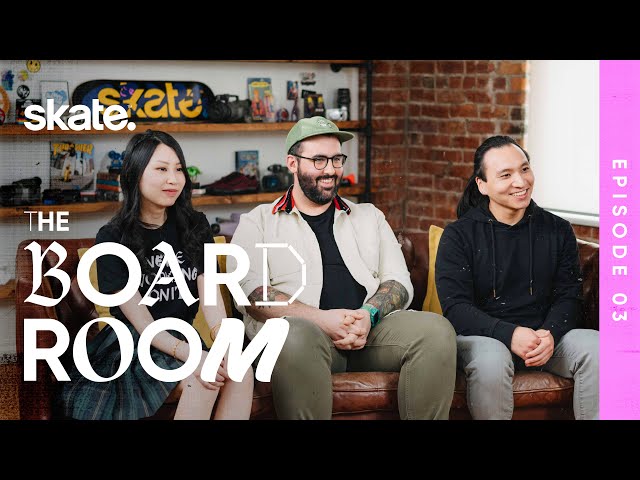 However, when it comes to rewarding players, Full Circle outlines how challenges will factor into keeping the game fresh for players. "We sorta implied this before, but activities in San Van won't be completely static. So, you can expect something new every day, every week, or every season in San Van," explains activity designer Scott Bradford. Alongside that, Bradford expresses that "our goal of developing Skate with and for the fans means we wanna be able to react to the feedback and give them more of what they want."
Lead systems designer Tobin Tse adds to Bradford's details: "Of course, there will be long-term things for you to work towards too, so all that freshness feels like it has meaning. Stuff like achievements and other long-term activities give you a look at your history with the game. We want to look back on your time [with Skate 4[…] and see how much you've grown."
"We wanna make sure no matter activity you're doing, you're making progress toward getting rewards. Do cool stuff, get cool stuff," says Tse on the idea of player freedom with the game. Rewards featured can be in the form of clothing, while more exciting prospects look at interactive pieces that can shape the world of San Van to create new skating spots. Specific challenges in skate spots will help push along that vision too, and they include objectives such as Crush It, Own It, and Shut It Down – which players will recognise in a similar form from previous games.
For now, you'll just have to wait until the Skate 4 release date to master your skills. Although, the Skate 4 playtest registration form might just let you in early.