Silent Hill is back and bigger than ever before with a ton of brand-new experiences. But, one of the most intriguing and exciting is Silent Hill Townfall. This game comes from No Code, the developers behind titles like Stories Untold and Observation. They are very much an indie developer, but we can expect this to be their biggest game yet. But, what can you expect from it and the Silent Hill Townfall release date? Here is what we know about the game so far.
Silent Hill Townfall release date speculation
Silent Hill Townfall does not currently have a release date. The developers No Code have said that they are going to disappear for a while to work on the game, which suggests that it is a while away. Personally, we speculate this is further away than the remake of Silent Hill 2, so we'd expect it to release in 2024 or later.
Of course, Annapurna and No Code haven't said anything about a release window yet, so this is speculation on our part. We will likely see more from the game next year, so we could get a date or window then.
Silent Hill Townfall platforms
Silent Hill Townfall doesn't have any announced platforms. But, most of No Code's games have come to PC and consoles.
So, while not confirmed we would expect it to arrive on both PC and current-gen consoles.
Silent HIll Townfall story and gameplay
We currently don't know anything about Silent Hill Townfall. The game was revealed with a very cryptic teaser. The community will undoubtedly be deciphering what we see in it, so we will keep this section updated over the coming days.
But, for now, you can check out the teaser below: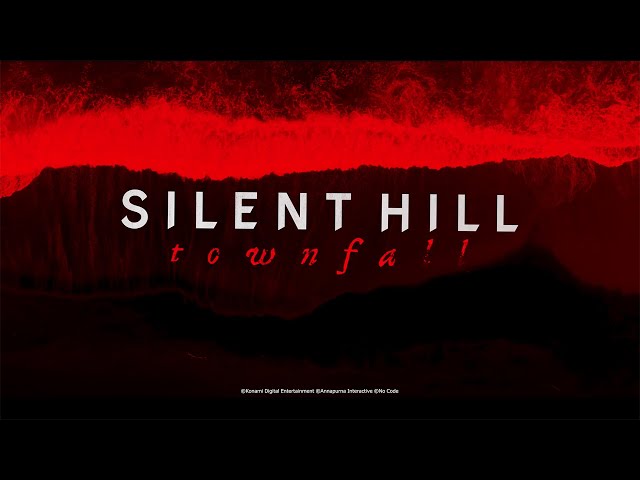 No Code's games are generally more narrative-focused with light puzzle-solving elements. So, we could see No Code stick very close to that formula, while the Silent Hill 2 Remake is the more action-focused take on this reboot of the franchise.
And that covers everything we know about Silent Hill Townfall so far. While you are waiting for Silent Hill Townfall, why not check out more details about the future of the series, including the upcoming Silent Hill 2 remake release date?