We're within touching distance of the new Rocket League season, so much so that Psyonix has finally lifted the lid on what fans can expect in this space-themed episode. The Rocket League Season 5 release date is set for November 16 or November 17 depending on where in the world you live, so you'll need to get your space suit sorted for then.
But when does Rocket League Season 5 start? Well, it's now been confirmed that the Rocket League Season 5 release time is 4pm PST / 7pm EST on November 16 and midnight GMT on November 17. The patch is usually released the day before, so keep your eyes peeled on your launcher if you want to get a good start on the Rocket League ranks.
Once the new patch is live, you'll have a whole host of content to enjoy. Featuring a new space-themed arena called Starbase Arc, new player anthems from Grimes, new Rocket League cars, and a whole new battle pass to clear, there's plenty to dig into.
You can catch up on all the Season 5 news over on the Psyonix website, which is particularly useful if you're desperate to see what skins are on offer in the Season 5 battle pass.
You can see some of these skins in action via the suitably sci-fi trailer below.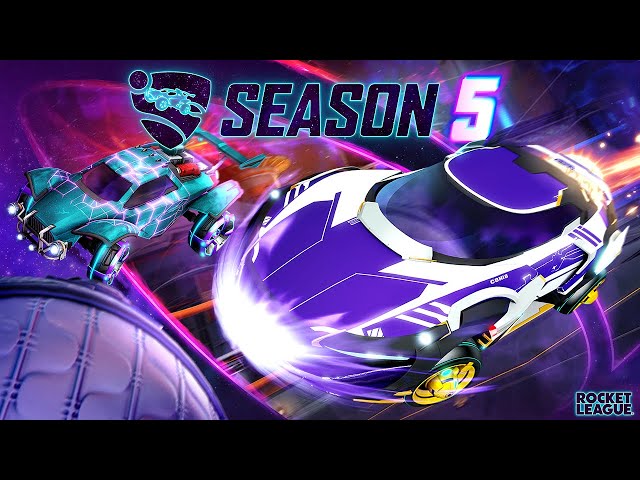 While we've got you, make sure to check out the Rocket League patch notes and Rocket League codes for more information and goodies.