You can easily get lost in the worlds of Remnant 2, and that is because of the excellent art design that permeates through each world you come across. They will expand with the Remnant 2 The Awakened King DLC soon, but before we take on the One True King, Gunfire Games co-founder David Adams tells The Loadout about crafting the game's environments.
Throughout The Loadout's collective time with the game, we've seen so many things unravel in Remnant 2. Equipped with our best Remnant 2 class and even better weapons, the game's world evokes inspiration from cinematic greats like Ridley Scott or The Wachowski Sisters. Adams explains that one Hollywood legend in particular shapes the environments: "It's tough to nail down the exact influences because we are influenced by a lot of stuff. Yaesha, for instance, was influenced by Pan's Labyrinth (in fact, internally we call it the 'Pan' world)."
Adams acknowledges the significant impact of Pan's Labyrinth, which one three Academy Awards, alongside a Ridley Scott classic: "Losomn has a number of influences, an old game we worked on set in the Gilded Age, Pan's Labyrinth, and Nerud definitely has some Alien in there." Up there as one of the best RPG games of the year, each of the game's worlds are served up to the player at random, making each play through unique.
Pan's Labyrinth, released in 2006, is directed by Mexican filmmaker and auteur Guillermo del Toro. The film is often cited as his finest movie, blending a melting pot of dark fantasy, fairy tales, and horror elements together. Its setting, like Yaesha, is full of odd creatures and twisted forest-like places. Del Toro and Scott's influences are deeply felt in the game, and according to Adams, it aids to give the game an edge over contemporaries.
"Aesthetically, we always try to make something that has a unique visual hook to it, and we try our best to avoid generic fantasy tropes, though it's hard not to slip into them from time to time," Adams adds. Each world is accompanied by new facets of lore to explore, but no world is like the other. Adams explains the Gunfire Games design process for world building, clarifying that "every world we add to the Remnant universe starts with an initial lore document. We write up some general background on the world, their society, visual style, narrative themes."
Should these ideas prove fruitful, or simply "cool", then Gunfire will "generate a quest brainstorm document for that world outlining ideas for side quests, mini bosses, storylines. From there we do concepts for both environments and creatures, finalize quest designs, come up with mini boss and world boss ideas." Adams stresses the importance of giving players distinct experiences, as he says that "our goal is for each world to feel unique and distinct […] no two worlds should feel alike."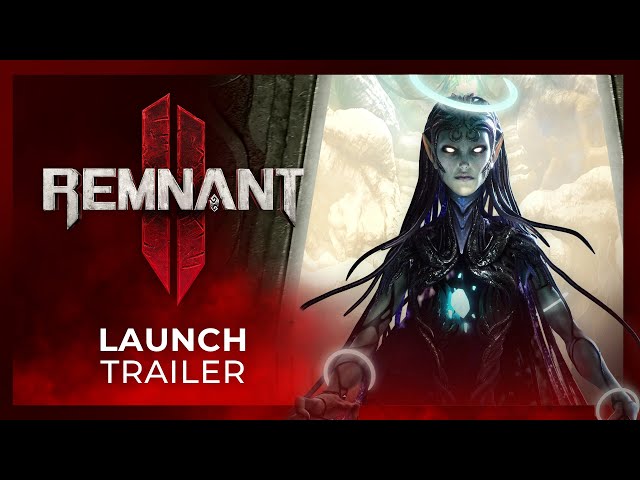 The game's new DLC will put those influences to the test, and if you're wondering what is next for Remnant 2, then here's what we found out during our The Awakened King preview. We also spoke about new weapons with principal designer Ben Cureton.