Howdy, there. Do you remember all those Red Dead Redemption remake rumors that were getting you a little hot under the collar? Well, Rockstar Games has finally revealed why we were seeing so many Red Dead Redemption remaster and remake rumors and – sadly – it's just very disappointing for fans of the series. We know we said you could be playing a slick new Red Dead Redemption remake before Starfield, but it looks like you'll just have to settle for the original version of one of the best games of all time instead.
Yep, as frustrating as that is, you're reading it correctly. Rockstar Games' hotly anticipated and long-rumored Red Dead Redemption remake isn't a remake at all. It's actually a PlayStation 4 and Nintendo Switch port of Red Dead Redemption and Red Dead Redemption Undead Nightmare – both of which already exist on Xbox, if you want to know what they'll look like.
As you can see below, this release looks like it's going to present players with the exactly same game as they played in 2010. Sure, it might be a little crisper, but there's no mention of graphical improvements or gameplay changes. This is going to be the same expereince you know and love – for better and worse.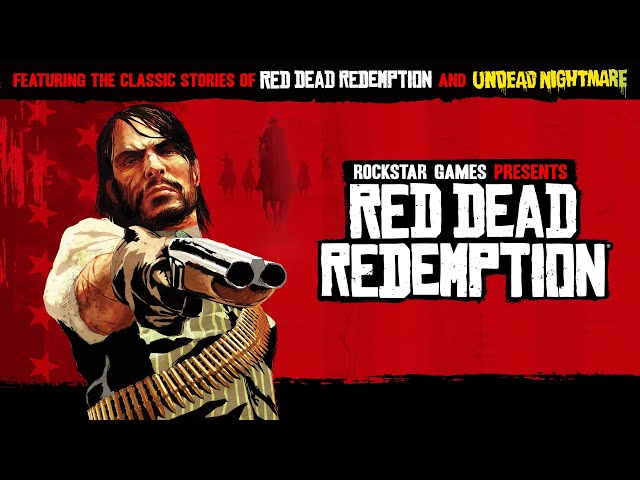 So, if you want to play Red Dead Redemption on Xbox, you can right now. If you want to play it on PlayStation and Nintendo Switch, you have to wait until August 17 – and pay $50 for the privilege. Rockstar Games clearly doesn't value Red Dead fans half as much as it does Grand Theft Auto fans, and that's a real shame. A physical version of this underwhelming release is due in October, though – if that interests you.
If there's any consolation to be had from any of this, it isn't necessarily a bad thing that you'll be able to play one of the best open-world games of all time on more platforms. It's just a shame that this seems like an overly-expensive port of the original versions of the game, which are already available on Xbox consoles via backwards compatibility. They're a little rough on there, very clearly dated, and we can't imagine they're going to be that different on PS5 and Nintendo Switch.
Still, Grand Theft Auto 6 looks more like Red Dead Redemption 2 than GTA 5 – in a good way – and you can find out more about the GTA 6 release date right here. This is easily one of the most exciting upcoming PS5 games. We'd even argue that this is a more anticipated than one of the many upcoming Xbox games like Starfield – and that's saying a lot.