Rockstar Games won't be dropping a Red Dead Redemption PS5 remake anytime soon, but instead, you can pick up the original 2010 game for PS4 and Nintendo Switch. The lack of a fully fledged remake or a native PS5 version for one of the best games ever made is a knock for fans. Now, the first look at the Red Dead Redemption port is sharing the same fate as GTA 5's Expanded and Enhanced edition trailer.
The recent Red Dead Redemption announcement probably like feels like a shot in the foot for John Marston fans. Since the trailer for the PS4 and Nintendo Switch version went live on Monday, August 7, 2023, the YouTube listing sees around 35,000 likes tally up; versus a staggering 100,000 (and counting) dislikes.
PlayStation enthusiast and PS Plus tracking account 'PlayStation Size' is keeping up with the trailer's ratio, which had the dislikes sitting at 62,402 before its significant jump up. While it hasn't racked up as many dislikes just yet, the reaction is similar to that of the GTA 5 re-release for PS5.
The current gen version bumps the game's resolution up, introduces 60FPS gameplay and other improvements – but also marks the second time it has jumped onto another generation of consoles, following its appearance on PlayStation 4 and Xbox One.
Red Dead Redemption isn't seeing these levels of enhancements. Take-Two Interactive CEO Strauss Kelnick believes it is a "commercially accurate" price, according to a recent earnings call. The resolution boost to 4K 30FPS will be welcomed by some, but fans over at the game's subreddit aren't in love with the game's $49.99 price tag.
Redditor 'xervidae' points out the lack "no multiplayer, no DLCs other than Undead Nightmare, no improvements, no additional content but 50 buckeroonies is commercially accurate." Others were hoping this could be the time to dive into Red Dead Redemption for the first time, as 'BizarreWeirdo' adds "I've played the second one, and I loved it and I want to experience the original, but I'm definitely not paying $50 for it."
"I'm sure it's commercially accurate, but why does it have to be? It's a cash grab. I'd rather bust out my PS3 and get a used copy from one of [my] local used game stores,' comments 'vhagar'.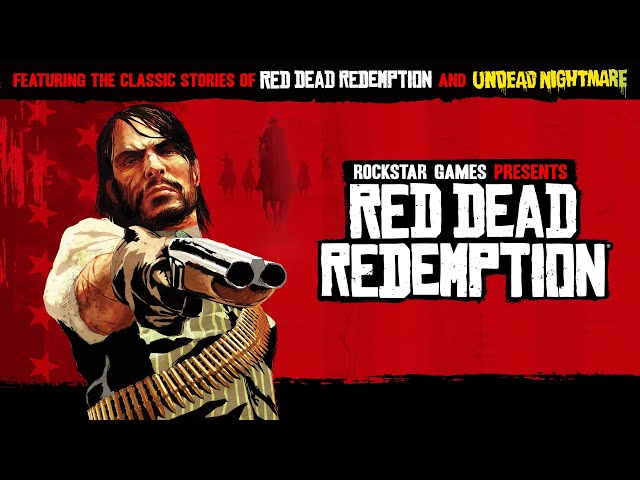 Rockstar Games' parent company, Take-Two Interactive, previously states in an earnings call that it doesn't "just port titles over", seemingly pointing toward polished remasters or remakes of its popular titles. The GTA Definitive Edition Trilogy garnered notable heat on release, with players citing devastating bugs and a lack of emphasis on what made the games special to begin with.
Red Dead Redemption's port was rumored to be in development alongside a GTA 4 remaster too, but it was put on pause following the GTA DE Trilogy's reception. If you're skipping out on the port, there is at least the GTA 6 release date and its eventual reveal to keep us occupied.