If you want to play some of the best PS5 games out there anywhere other than in front of your PS5 console, the PlayStation Portal is almost perfect for you. Almost. While this newly-announced handheld device looks like a Nintendo Switch, and costs around as much as a Switch Lite, it's not all that it seems. There's one major drawback when it comes to taking advantage of this device's remote play capabilities.
First of all, whether you're playing the best PS5 RPG games or some of the best competitive FPS games available on this platform, you're going to need a PS5. This isn't a console in its own right. We know that might seem a little obvious, but it's important to note. The major drawback we're talking about, as explained by this PlayStation Blog post on the announcement, is that you can only use the PlayStation Portal "in households where [you] might need to share [your] living room TV… [or] in another room of the house". Yeah, you need to be on the same WiFi network as your PS5 console to use it.
Now, we know this won't really bother quite a few of you – and the PlayStation Portal is still quite a good idea for those very situations. However, the fact that you can't take this device outside of your home and access your PS5 library is a real shame. It looks like a switch, and offers some of the portability, but it doesn't deliver the same 'play anywhere' experience you can get from the hybrid Nintendo console.
Featuring an eight-inch LCD screen capable of delivering 1080p at – apparently – 60fps, there are some reasons why the PlayStation Portal could be worthwhile. The controller built around the screen itself also offers all the features of a DualSense – haptic feedback and adaptive triggers included. We don't know how the intense vibrations these systems can result in will affect your ability to effectively play the PlayStation Portal, given the fact that the screen is firmly fixed to the controller itself, but it's far from a bad thing to see these features present.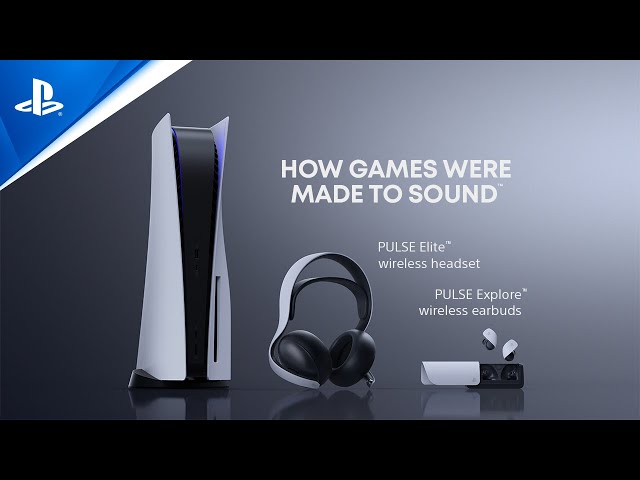 Another strange detail regarding the PlayStation Portal is that those of you looking forward to streaming games through PS Plus Premium just won't be able to using this device. So, if you had your hands on one right now and you wanted to enjoy some of the PS Plus September 2023 games utilizing the service's streaming capabilities, you would still have to use your console.
Alongside PS VR2 games, "games that are streamed through PlayStation Plus Premium's cloud streaming are not supported" by the PlayStation Portal. You can still play PS Plus games using it, but you'll need to download them. So, maybe it's worth checking out some of the best PS5 SSDs if you're thinking about buying the PlayStation Portal when it arrives.
The PlayStation Portal will set you back $199.99 / £199.99 and "launch later this year". PlayStation is yet to confirm a specific date. However, it also revealed two new audio devices: the Pulse Elite and Pulse Explore. The Pulse Explore utilize planar magnetic driver technology to deliver wireless earbuds for players to enjoy. Meanwhile, the Pulse Elite promises to deliver an even more premium audio experience than the standard Pulse 3D headset.
So, there you have it: the PlayStation Portal. After all those PlayStation Project Q leaks, it's finally here. Well, confirmed and real. It'll be here soon enough. You can find out more about all the upcoming PS5 games you'll be able to experience with the device here, if you're wondering what you'll be able to use it with.