If you're a fan of Pokémon, then Pokémon Scarlet and Pokémon Violet are Pokémon-ing even more soon with the upcoming Hidden Treasure of Area Zero expansion. This DLC is going to take Pokémon players beyond Paldea on new adventures that see them visit Kitakami on a school trip (a new area beyond Paldea), and then spend some times as an exchange student at Blueberry Academy (also situated in a new area). As you might imagine, these new areas come with a few new Pokémon for players to encounter. While we don't know too much about any of the new Pokémon beyond the two new legendary Pokémon, Ogerpon and Terapagos, that's about to change. Nintendo has just revealed a completely new Pokémon – and it's nameless.
On April 17, Pokémon shared an image of a "newly discovered Pokémon" that appears in The Hidden Treasure of Area Zero for both Pokémon Violet and Pokémon Scarlet. In addition to an image of this Pokémon's appearance, Pokémon added that "it's splendid aura is reminiscent of the Legendary Pokémon Terapagos". However, "this Pokémon's name and true nature are shrouded in mystery" at the moment.
Now, we don't think the fact that this new Pokémon is nameless is something significant – it might just be Nintendo trying to keep some mystery surrounding this new Pokémon; we don't even know what type it is, yet.
However, the fact that this appears to be linked to the aforementioned legendary Pokémon Terapagos – which is, for lack of a better description, a giant crystal turtle – is quite exciting. This could mean that this new Pokémon is a pre-evolution of Terapagos. Or, alternatively, it could be something of an offspring Pokémon? A Pokémon that is related to Terapagos, but not directly through evolution.
If you want to see what this new Pokémon looks like for yourself, you can below:
While we can certainly see the turtle-like features of this Pokémon when it comes to its' feet and body, it does also look a little like a dog. So, we're not sure what to think. To compare, you can find Terapagos in the trailer below: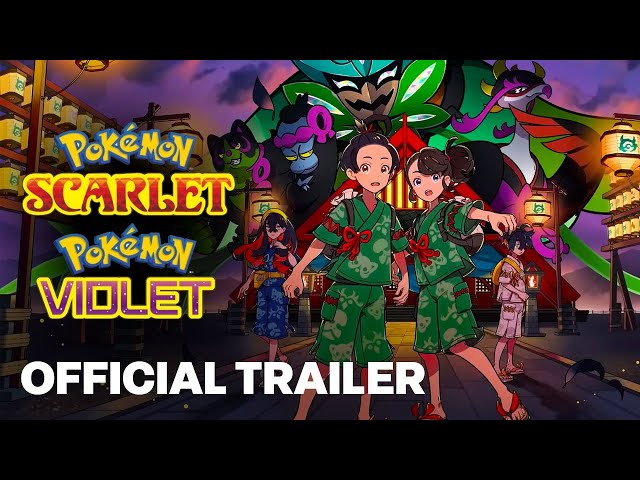 If you're looking forward to checking out this interesting new Pokémon (and whatever else Nintendo has up it's sleeve when it comes to this expansion), you can find out more about the Pokémon Scarlet DLC release date and the Pokémon Violet DLC release date right here. Oh, and if you somehow missed it, Pokémon Scarlet and Pokémon Violet got two new paradox Pokémon in an update a little while ago – it's worth checking those out, as well.