The sequel to one of the best FPS games out there, Payday 3 comes from Starbreeze Studios and Overkill Software ready to set up the ultimate score. Grab your sledgehammer, smash up your basement floor, and retrieve your gear – Payday 3 on Xbox Game Pass is coming back for all the riches.
Payday 3 is coming to PS5, Xbox, and PC platforms, but those of you living it large with a Microsoft console are particularly in for a treat.
That's right, Payday 3 is coming to Xbox Game Pass when it launches on Thursday, September 21, 2023.
The first Payday 3 gameplay trailer dials up the Michael Mann influences to 11 and then gives it a shot of adrenaline to boot. Depicting a heist sequence that would make the Heat director proud, Payday 3 is set to tool up players with a batch of exhilarating new gadgets.
Gunplay in particular is looking exceptionally faster and more agile than its predecessors. Sliding is present, making those escapes from a heist-gone-wrong even slicker – and potentially more stressful in the best way possible.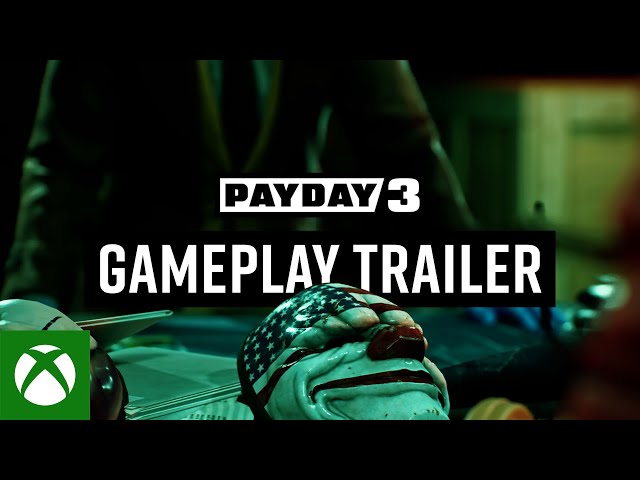 We're already planning our heist strategy for the Payday 3 release date, and we recommend you get prepped too. With over a decade having passed since Payday 2 fell into our hands, will we see some wild crossovers like John Wick or Scarface again? We hope so.
The developer duo described the highly anticipated follow-up as follows: "Step out of retirement back into the life of crime in the shoes of the Payday Gang, the envy of their peers and the nightmare of law enforcement wherever they go. Several years after the crew's reign of terror over Washington DC has ended, they assemble once again to deal with the threat that roused them out of early retirement."
Payday 3 is one of many thrilling reveals to occur during the Xbox Summer Showcase – meaning that the fun doesn't stop there. Fable confirmed that IT Crowd star Richard Ayoade is getting in on the RPG antics; a collaboration we certainly didn't have on our 2023 bingo card.