We're still waiting on the details, but Blizzard has confirmed that the Overwatch 2 Season 2 update is going to feature some dramatic hero balancing changes. Popular damage hero Sojourn is going to be hit with a huge nerf with adjustments coming to Ana, Bastion, Junker Queen, Kiriko, Mercy, and Symettra. In addition to this, Blizzard has teased some "significant changes" are coming to Doomfist – but, there aren't any details yet.
First, though, let's talk about Sojourn and the nerf on the way. Blizzard has explained that, due to the damage hero "dominating the highest tiers of Competitive ranks while remaining a challenge for players without the same mechanical skill", the lethality of Sojourn's Rail Gun at a distance is going to be changed.
We can only speculate what this means, but we would hazard a guess that a damage drop-off is going to be introduced. Blizzard wants to encourage Overwatch 2 players to make the most of Sojourn's mobility "to close the distance", so introducing this mechanic would make the most sense. How will this place Sojourn among the new Overwatch 2 heroes? Will she still be one of the best Overwatch 2 DPS options available? Only time will tell.
As for Doomfist, we just don't know what to expect – but, we're anticipating a buff. Blizzard has explained that it wants to "better support his role as the team's front line" with "significant changes". This, to us, can only mean one thing: he's going to be even tankier going forward.
Of course, this is all speculation at this point, so take what we say with a pinch of salt. However, the next set of Overwatch 2 patch notes should be arriving soon – as the Overwatch 2 Season 2 update is fast-approaching. So, we should find out just what Blizzard has planned very shortly.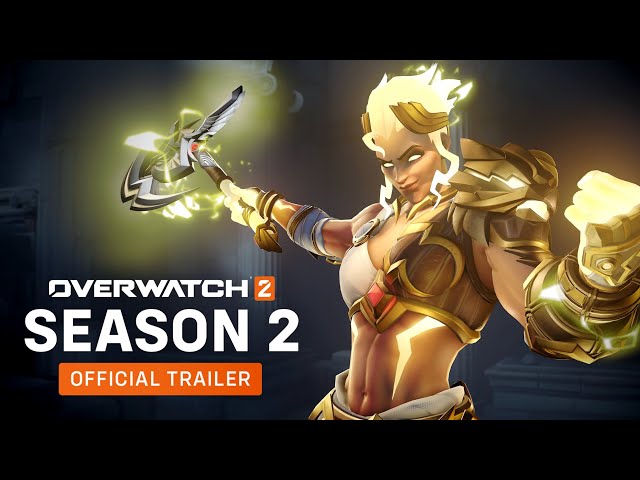 If you're looking forward to jumping into the new content, but you're not too fussed about Sojourn or Doomfist, you can find out more about the Overwatch 2 Season 2 map rotation right here. It's also worth getting clued up on who's top going into the next Overwatch 2 Competitive season with our Overwatch 2 tier list.