Predatory microtransactions aside, there's a lot of fun to be had with Overwatch 2 and we're looking forward to Blizzard's Season 2 update. Ramattra, the new "tempo tank" hero joining the roster, is the big talking point of the update, but the Overwatch 2 Season 2 map rotation is worth talking about. Two original Overwatch maps, Hollywood and Watchpoint Gibraltar, are being dropped for Rialto and Blizzard World – although Blizzard has confirmed that "some rides may not be available due to weather".
Rialto's return is an exciting one, but there's more to look forward to when it comes to the changes coming to the Overwatch 2 maps and the map rotation for the next season. Blizzard is introducing a new Escort map, Shambali Monastery, to the hero shooter. Featuring the "winding path walked by countless Omnics who have sought refuge" in the aforementioned monastery, players will be fighting for dominance in and around the "one-time home of Zenyatta and Ramattra", so expect some interesting voicelines from these Omnics (and, probably Genji).
Adding to this, Blizzard has revealed that players will be playing on Oasis and Nepal at "different times of the day" – when compared to the maps in Overwatch 2 Season 1. There's no information on whether these changes are going to affect either map's layout, but we can imagine that this update will bring a purely visual change for both maps.
This Overwatch 2 update isn't all about the maps, though. Season 2 is introducing Ramattra (as mentioned above) as a new tank hero, a new Battle For Olympus LTM, and heralds the return of the Winter Wonderland seasonal event. The Overwatch 2 Season 2 battle pass is also packed with skins and cosmetics inspired by Greek Mythology – so, it's going to be well worth checking out.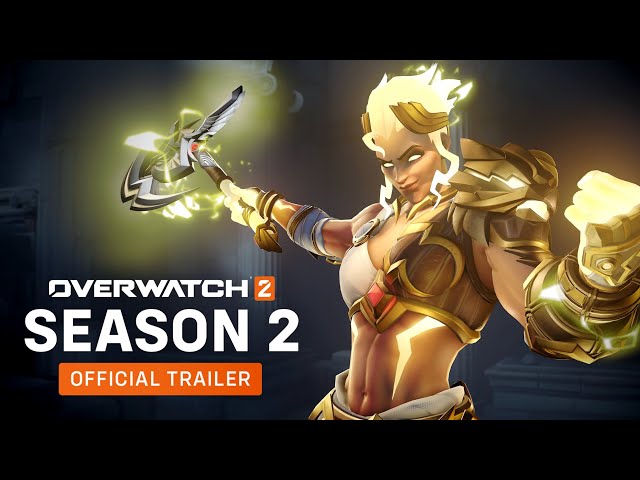 If you're looking forward to the Overwatch 2 Season 2 start date, you're going to want to check out our Overwatch 2 tier list before you jump into the new map. It might be important to know who's the best going into the next season, but it's also important to know who's going to be able to go toe-to-toe with the new tank hero ahead of the Overwatch 2 Ramattra release date. We reckon Roadhog and Zarya might be the best Overwatch 2 Ramattra counters and you can find out why here.