When is the Mortal Kombat 1 Peacemaker release date? The third and so far final superhero joining Mortal Kombat 1's roster, Peacemaker might be the least well-known. This version of the character, played by John Cena in The Suicide Squad and the Peacemaker TV show, believes in "peace at any cost" and like Omni-Man and Homelander, isn't your traditional superhero.
If you're already a fan of Cena's turn as Peacemaker, you're probably wondering when he will arrive as a part of the Mortal Kombat 1 Kombat Pack. Mortal Kombat 1 is already one of the best fighting games of all time, but Peacemaker should add a new flavor to an already expansive and interesting roster. Peacemaker is more Captain America than Superman, so he'll have a much different playstyle than either Homelander or Omni-Man. He also has a pet eagle, Eagly, who can be heard in the trailer, so we might see him, too.
Mortal Kombat 1 Peacemaker release date speculation
Peacemaker's release date hasn't been announced yet for PS5, Xbox Series X|S, Nintendo Switch, and PC. Peacemaker is the third character to be revealed in the trailer for the Kombat Pack, after Omni-Man and Ermac. We know that Omni-Man will be the first character released in the Kombat Pack so Peacemaker could arrive in early 2024.
This would be just before Homelander, who is scheduled for Spring 2024. However, this is just a guess on our part.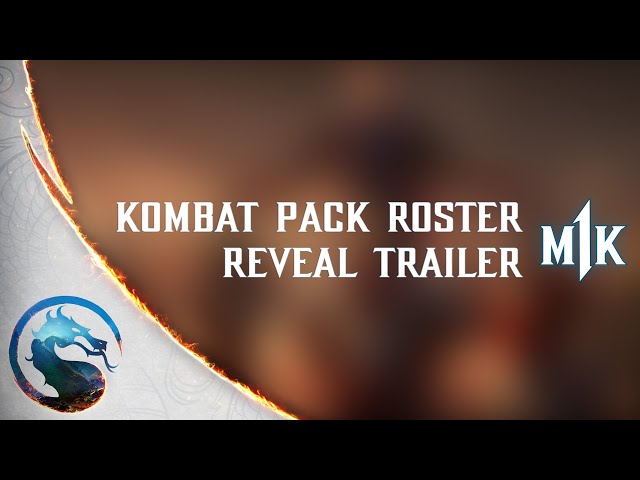 When will we see a Mortal Kombat 1 Peacemaker trailer?
Peacemaker's trailer for Mortal Kombat 1 will probably debut a few weeks before his release. However, because we don't know when Peacemaker will be released, we don't know when we'll see a trailer for Peacemaker.
Fans of Peacemaker don't have to wait long for news on the return of the hero outside of the game, though. We have plenty of speculation on the Peacemaker Season 2 release date and we now know that one character will be returning earlier than we previously thought. James Gunn also recently gave us an update on the show's status, too – don't worry, it's good news. So everything's looking up for Peacemaker, no matter when he comes to Mortal Kombat 1.
Now that we know the expected Mortal Kombat 1 Peacemaker release date, you might want to check out our Mortal Kombat 1 tier list and see where he might end up. You might also want to check out our Mortal Kombat 1 Kameo tier list to find the best Kameo to pair with him. You can also read our Mortal Kombat 1 review to see our full thoughts on Mortal Kombat 1.