Are you curious about the MLB The Show 23 new features before you jump in? Well, so are we. To save you time figuring out and understanding all of them, we will catalogue all the new additions to this year's game from mode changes and gameplay tweaks, to entire new Legends.
Below you can find more details beyond what we already know is returning with more in-depth information about the various new modes, gameplay additions, and features in MLB The Show 23. This is on top of the launch of MLB The Show 23 on Game Pass and the inclusion of MLB the Show 23 crossplay.
MLB The Show 23 new features
MLB The Show 23's new features include:
Storylines: The Negro Leagues – story-based dives into the history of the sport
Diamond Dynasty changes – the fan-favourite mode will now utilise seasonal cards which can only be used for a limited time in specific modes
Improved gameplay offence, pitching, practice mode, and more – A host of tweaks and tuning has been done to all aspects of the game
New Legends – Andrew Foster, John Donaldson, Hilton Smith, Mark McGwire, Chili Davis, and more arrive as Legends
Storylines, as confirmed in a PlayStation Blog post are the hot new feature this year. They will dive deep into a particular player's career as videos, games, and moments from that player's career are highlighted in the game. The first Storyline will begin in Season 1 and focus on the following players: Leroy "Satchel" Paige, Jackie Robinson, Andrew "Rube" Foster, Hilton Smith, Hank Thompson, John Donaldson, Martin Dihigo, and John Jordan "Buck" O'Neil.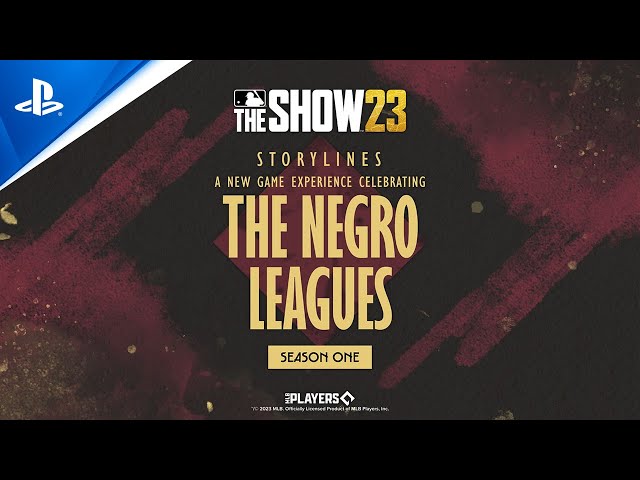 But, the other big change is the fact that Diamond Dynasty will now require more thought from season to season, especially compared to previous games. In certain game modes, only cards from designated sets will be able to be used, so you will need to have those cards. There will be a core base set of cards that you can use anywhere, however.
That covers all the new MLB The Show 23 new features and more as we approach the MLB The Show 23 release date. If you want to catch up on even more about the game, read up on the MLB The Show 23 cover athlete for this year's game.