Are you curious about the MLB The Show 23 new features and when they will be announced? Well, so are we. To save you time figuring out and understanding all of them, we will catalogue all the new additions to this year's game as and when they get announced.
So, be sure to keep an eye out for more details beyond what we already know is returning. This includes the launch of MLB The Show 23 on Game Pass and the inclusion of MLB the Show 23 crossplay.
MLB The Show 23 new features
MLB The Show 23's new features will be announced during premiere showcases in the leadup to launch in March.
The currently announced new MLB The Show 23 new features are:
MLB The Show Storylines – story-based dives into the history of the sport
Storylines, as confirmed in a PlayStation Blog post, will dive in deep on a particular player's career as videos, games, and moments from that player's career are highlighted in the game. The first Storyline will begin in Season 1 and focus on the following players: Leroy "Satchel" Paige, Jackie Robinson, Andrew "Rube" Foster, Hilton Smith, Hank Thompson, John Donaldson, Martin Dihigo, and John Jordan "Buck" O'Neil.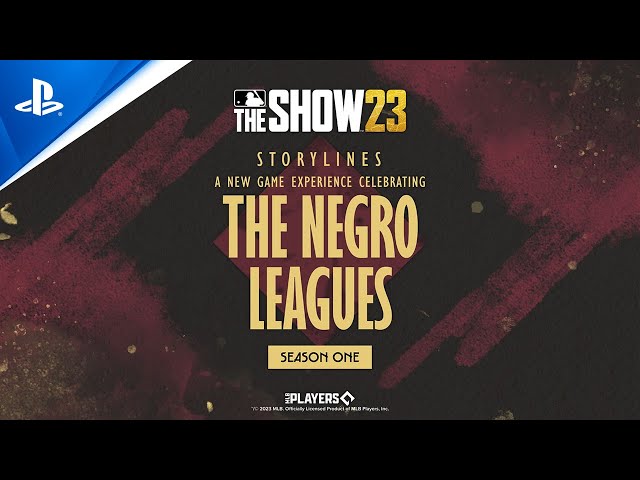 The exact dates for the rest of these premieres haven't been announced yet, but we can expect them to start later this month and lead into March. We will likely get a look at revamped game systems, new modes, mechanics, and more. This guide will serve as a hub for them as and when they are announced and showcased.
Be sure to keep coming back for details on the new MLB The Show 23 new features and more as we approach the MLB The Show 23 release date. If you want to catch up on even more about the game, read up on the MLB The Show 23 cover athlete for this year's game.