Heroes, it's almost time to drop into Firaxis Games' new Marvel's Midnight Suns and bring the fight to Lilith with a whole host of Marvel Comics characters – including Spider-Man, Captain America, Blade, and Magik. Are you looking forward to it? If so, you're going to want to know when the Marvel's Midnight Suns release time is – and we have all the information you're going to need to know below.
Marvel's Midnight Suns is a brand-new Marvel Comics adventure from the XCOM developers that blends deck-building with the turn-based tactical combat Firaxis Games is famous for. Unlike XCOM, though, this game also features a rich RPG where players can explore The Abbey and its' grounds to uncover secrets about the new player-character, The Hunter, and the Midnight Suns themselves. With a stacked Marvel's Midnight Suns voice actors cast and an impressive roster of Marvel's Midnight Suns characters, there's a lot to look forward to.
Marvel's Midnight Suns release time
If you're wondering when you can play around with all of this, though, you'll be pleased to know that the Marvel's Midnight Suns release time is 21:00 PST on December 1 and 00:00 local time on December 2.
This release time has not been confirmed by Firaxis Games yet, but it has been found on the PlayStation Store – which is almost always accurate. So, while you should take this with a small pinch of salt, it's the most up-to-date information available.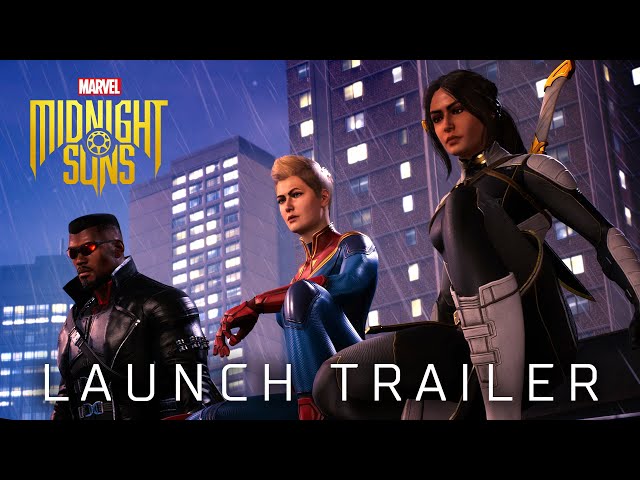 Is Marvel's Midnight Suns on Game Pass? Well, you can find out more about that here. But, if you need a reason to play, just remember that Marvel's Midnight Suns will let you pet the dog. That should be reason enough, right?