Firaxis Games' superheroic Marvel's Midnight Suns is almost upon us and there are quite a few reasons why you should be excited about this action-packed original adventure from the team behind the XCOM series. We know the fact you can create covers for your own Marvel comics in Midnight Suns is interesting, but did you know that you'll also be able to pet the dog?
Yeah, that's right. Firaxis Games is making sure that Marvel's Midnight Suns is the best game it can be by allowing players to pet Charlie, The Hunter's pet hellhound and all-round good girl.
Revealed at the end of the very first cinematic Marvel's Midnight Suns trailer, "The Awakening", Charlie is very far from your ordinary dog – and she's just as much a member of this universe's Midnight Sons as Robbie Reyes or Magik. And, much like how you can walk around The Abbey and its' grounds and talk to members of your team during your downtime between combat missions against Hydra and dangerous excursions against Lilith and her demonic hordes, you can also praise and pet Charlie.
While speculated for some time, this was confirmed during the latest Marvel's Midnight Suns developer livestream – which you can watch for yourself here. Oh, and you'll also be pleased to know that you will even be able to get Charlie to follow you around The Abbey – if you were worried that The Hunter's best friend was going to let them explore alone.
But, this isn't the be-all and end-all of Charlie's involvement in Marvel's Midnight Suns, though. As you can see for yourself in the "Welcome to the Abbey" trailer below, it looks as though you can actually drop into combat with Charlie too. Around the 02:15 mark in the trailer below, you can clearly see The Hunter and Charlie dropping down into a woodland area – an animation that seems somewhat similar to the animations we have seen at the start of combat encounters in the past.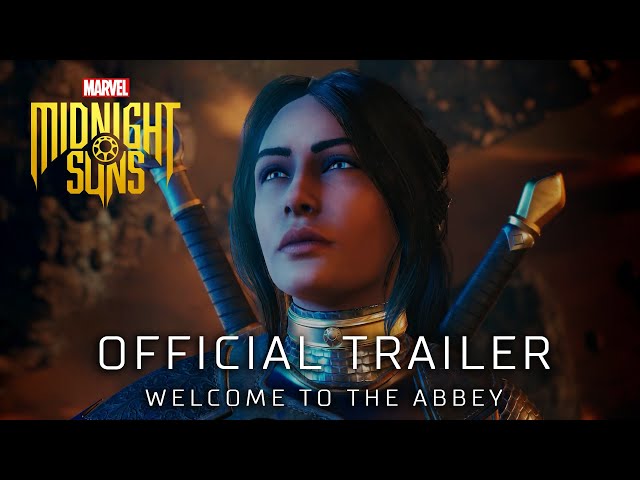 In addition to this, the Marvel's Midnight Suns Fandom Wiki page for Charlie has several cards listed – one Attack card, one Skill card, and one Heroic card – which only seems to reinforce our suspicions further. There's no confirmation that she will be added to the regular roster, but we could very-well see some Charlie-specific combat encounters in Marvel's Midnight Suns.
We know it's daunting to think about how Marvel's Midnight Suns has twice as many difficulty modes as XCOM, but whatever Firaxis Games is throwing at us shouldn't be a problem if we have Charlie by our side. You can find out more about all the Marvel's Midnight Suns characters here and the Marvel's Midnight Suns cast right here – you might find some familiar faces are voicing your favourite heroes.