We know it was a little disappointing to see Marvel's Midnight Suns delayed – when the game revealed a new launch date at D23 – but, that new Marvel's Midnight Suns release date is fast approaching and Firaxis Games is starting to share more on what this super-powered tactical strategy game is bringing to the table, and what fans can expect from it. One exciting detail that was revealed during a recent Developer Livestream was that Marvel's Midnight Suns is actually going to let players design and create their own comic book covers after each and every mission. And, they're sort of a homage to the developer's ever-popular XCOM series.
That's right, it looks like Firaxis Games is taking traditional Photo Mode mechanics to the next level in Marvel's Midnight Suns. With a Photo Mode feature the developers appear to have dubbed "The Photo Booth", players will be able to commemorate each and every hard-fought victory against Hydra, Lilith, and beyond, with a fully customisable comic book cover featuring your current team.
With Garth DeAngelis, franchise producer on Marvel's Midnight Suns, describing the feature as "a Marvel Comics fan's dream", creative director Jake Solomon has explained that "you get a comic cover at the end of every mission… that you can edit to your heart's content".
But, what does that actually mean? Well, Solomon has clarified that every single comic book cover is actually generated as a three-dimensional scene – at first, anyway. So, this means that players can "go in and edit… what characters are here, their poses, their expressions, the backgrounds, the text", and more.
Interestingly, in the Developer Livestream, he then goes on to explain that this is something of a homage to Firaxis Games' XCOM series.
"This is the return of the random generator", Solomon declares, "which we always like to have in our [games]. We like to create user-generated content that people can share. So, a lot of the team names that appear will be randomly generated… We hope people have fun with that."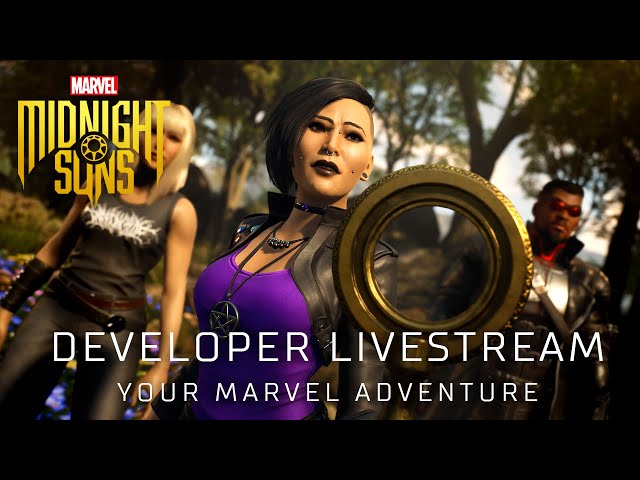 So, while the combat in Marvel's Midnight Suns is ditching the randomness XCOM is known for, players will still be able to find that in other areas of the game – such as, we suppose, this interesting post-mission photo mode feature. We know Marvel's Midnight Suns on PS5 is more immersive thanks to DualSense, but this is going to be a fun little feature fans can enjoy on every platform.