We know the Marvel's Midnight Suns release date has shifted a couple of times since the game's announcement, but there's still a lot to look forward to and new information about this action-packed strategy game coming out every day. For example, through the October 2022 edition of Play Magazine (Play #18), it has been revealed that Marvel's Midnight Suns is going to have unqiue DualSense features only available on PS5.
Yes, you're reading that right. Once again, it's looking like Sony's PS5 is going to be the best place to play games going forward – Marvel's Midnight Suns included – thanks to the unique features offered up by the DualSense controller.
Speaking to Play Magazine, lead producer Garth DeAngelis has confirmed that players who want to explore the world of Marvel's Midnight Suns on PS5 will have a few interesting, unique, features to look forward to. However, he doesn't quite want to share just how extensive these will be – yet, anyway.
"I can't speak to where that stands right now," DeAngelis begins in reference to PS5-specific features. "But, there's some unqiue haptic support and audio design with the controller, as well as how you engage with photo mode with the touchpad… Things are going to be unique to the PS5 DualSense."
So, if you were worried that you'd wasted your money picking up a PS5, don't be – because upcoming games like Marvel's Midnight Suns plan to take full advantage of the additional features and technology available.
In his discussions with Play Magazine, DeAngelis also reveals that there will be some MCU-related cosmetics items coming to Marvel's Midnight Suns post-launch – and that there are currently four additional heroes in development as paid DLC, each with their own story missions.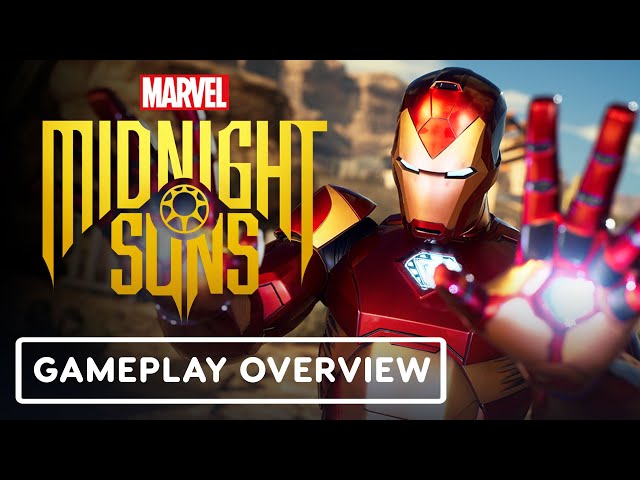 So, if you thought the current roster of Marvel's Midnight Suns characters was uninspiring, you're in luck – there's going to be more to explore beyond this initial roster. We know Marvel's Midnight Suns is "not nearly as stressful" as XCOM, but will playing on a PS5 make it any easier? We can't say, but it should make everything a little more immersive.
Marvel's Midnight Suns pre-orders are available right now and you can learn more about the Marvel's Midnight Suns voice actors cast, while we wait for more information on the game and its' release, here.