Marvel's Midnight Suns, an upcoming tactical RPG from XCOM developers Firaxis Games, has just been given a release date – and fans won't have long to wait if they want to join Captain America, Iron Man, Magik, and The Hunter in the fight against Lilith, the Mother of all Demons. Why? Well, Marvel's Midnight Suns is going to be released on October 7, 2022, for Xbox One, Xbox Series X, PS4, PS5, and PC.
The announcement of the Marvel's Midnight Suns release date comes alongside the premiere of a brand new cinematic trailer, showcasing the Midnight Suns in action agains the fearsome army thrown together by Lilith. Spider-Man, Scarlet Witch, The Hulk, and more are also shown for the first time – an exciting insight into the array of familiar faces we'll be seeing in-game.
In Marvel's Midnight Suns, players will primarily play as The Hunter – the child of Lilith and the only being strong enough to truly beat her. However, that doesn't mean the Marvel's Midnight Suns characters list doesn't have some familiar faces. Iron Man, Wolverine, Captain Marvel, and more will all be included – each with their own attacks and abilities in combat, and relationships with one another outside of combat. This is going to be a Marvel Comics game like no other and fans of these characters won't want to miss out.
The announcement of the Marvel's Midnight Suns release date during 2022's Summer Game Fest comes just days after a major leak that suggested that Firaxis Games' title would be releasing on October 6.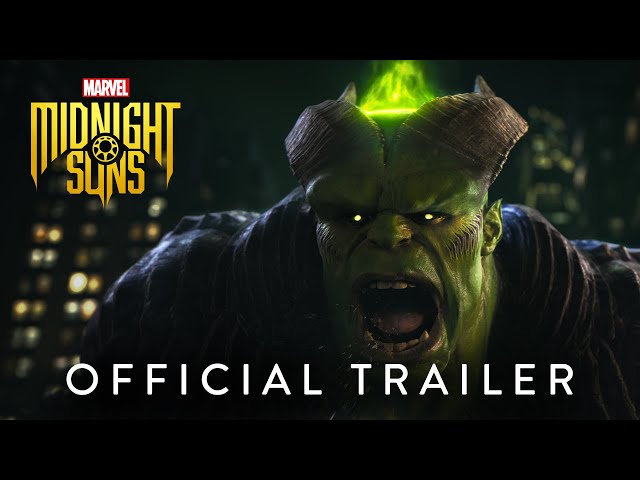 In this leak, it was also revealed that there will be three editions of Marvel's Midnight Suns for players to pick up come launch – Standard, Enhanced, and Legendary. The Enhanced Edition comes with the base game and the Enhanced Premium Pack, featuring five premium character skins, and the Legendary Edition comes with the Legendary Premium Pack, featuring 23 premium character skins and the Season Pass. There will reportedly be four DLC packs included with the Season Pass – but, we should find out more details about that later.
This is, of course, just one of a number of exciting announcements to come out of Summer Game Fest. For more on what's to come, check out our Summer Game Fest 2022 schedule here.