If you're looking to go higher, further, and faster in Marvel's Midnight Suns, you need to make sure you're choosing Captain Marvel for your next mission. As a hero that can deal massive amounts of damage while taunting enemies, she can be a fantastic asset to your squad. Well, with the right selection of cards, of course. So, here's the best Midnight Suns Captain Marvel deck and build with everything you need to know about the best Attack, Skill, and Heroic cards.
When it comes to the roster of Marvel's Midnight Suns characters, it's safe to say that no one does it quite like Captain Marvel. In combat, she can channel her cosmic energy to devastate multiple enemies at a time – and her unique Go Binary ability only increases her damage output even more. When you couple this with her ability to Taunt and generate Block, Captain Marvel is tough – provided you can keep her alive.
Best Midnight Suns Captain Marvel deck
So, let's get stuck into it. Here's the best Midnight Suns Captain Marvel deck and build – using all her best cards:
Photon Beam
Photon Beam
Bring It On
One Step Ahead
Fists of Radiance
Regroup
Quick Jab
Cosmic Ray
It's safe to say that Captain Marvel has quite a few options when it comes to damage-dealing attacks. However, Photon Beam is the one you need to keep an eye out for – even if it is something of a high Heroism ability. This, which can hit multiple enemies at once, can be used with Quick Jab to quickly clear a group of weaker enemies. They're even more effective with Go Binary activated, too.
When you consider that both of these come with Taunt, it's worth looking to Captain Marvel's Regroup skill and Bring It On. Regroup will heal Captain Marvel and add Block while Regroup will further Taunt and can be upraded to add Counter and Resist. Using both of these to generate Heroism can help you take advantage of Photon Beam a lot more frequently – which is never a bad thing.
Cosmic Ray is another good card to have knocking around your Captain Marvel deck. This is something of a simple attack, but it does more damage when an enemy is targetting Captain Marvel. So, if you play your cards right… You can set them up, and knock them down.
The main thing to remember is that you're going to want to get Go Binary activated as soon as possible. Also, if you pair Captain Marvel with someone like The Hunter or Nico, you can use the best Midnight Suns Nico deck to continually build Heroism – ensuring that you can take advantage of Captain Marvel's harder-hitting attacks as and when you need to.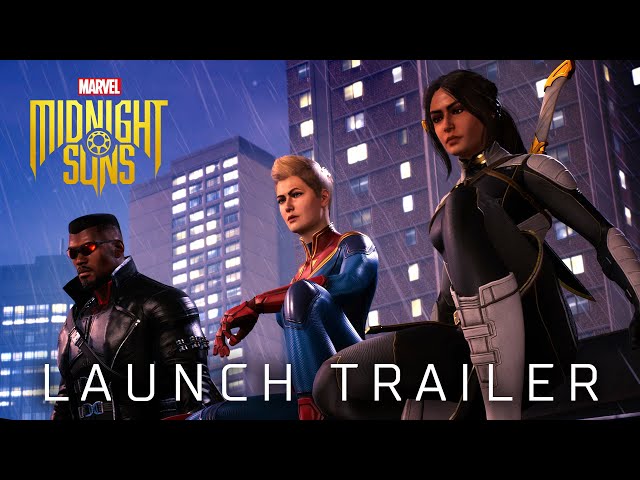 Well, that's all you need to know if you want to make the most of this hero's cards and set up the best Midnight Suns Captain Marvel deck ahead of your next fight. The one thing you need to remember is this: Captain Marvel can take a lot of damage, but she isn't invincible. Keep an eye on her health and make the most of her Binary boost when it's active.
It's also worth remembering that this is a big game – as this guide on Marvel's Midnight Suns' length will tell you – and there's a degree of randomness when it comes to the cards you unlock. So, keep your eyes peeled for more updates and upgrades to this best Midnight Suns Captain Marvel deck build guide in the future.