Without the help of a PS3, playing Metal Gear Solid 4 is virtually impossible. Though crafty fans have resorted to other means of accessing MGS4, it appears that a potential second MGS Master Collection is already in the works. Like you, we're excited about the Metal Gear Solid Snake Eater release date, but this hint toward an MGS4 remaster is the thrill we're looking for.
With the first Metal Gear Solid Master Collection headed to PS5 and Xbox platforms later this year, a new website portal has emerged – leading eagle-eyed MGS fan 'Nitroid' to investigate it further. Their findings seem to indicate that Konami may finally free MGS4 from its PS3 bindings.
"The new Metal Gear Solid website added buttons to the timeline for the games in Master Collection Vol 1, but if you inspect the page, there are placeholder buttons for MGS4, Peace Walker, and MGSV as well," says the avid MGS historian.
Though this could be purely illustrative to get newcomers updated with the MGS franchise timeline, this isn't the first time that developer Konami has suggested that more Metal Gear Solid games could appear on current generation consoles.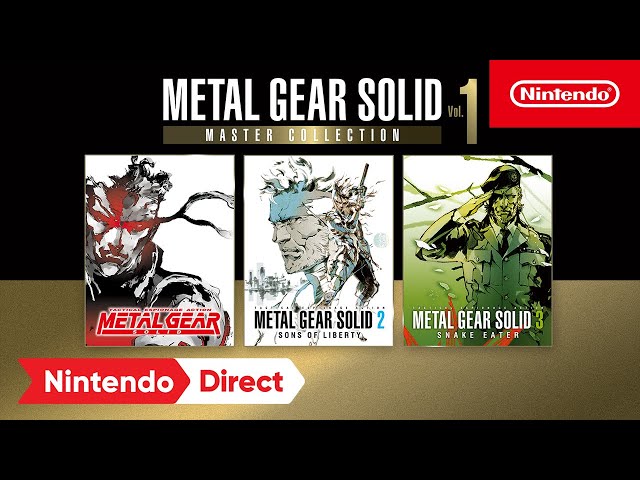 Interactive buttons for MGS4, Peace Walker, and The Phantom Pain are inactive at present, despite most of these titles still having active websites behind them. Nitroid claims that is another tease, as Konami could be waiting to deploy new landing pages for these games in the event of a second MGS Master Collection announcement.
"Instead, they link to several brand new, wholly separate game pages […] which advertise and both feature screenshots and footage from Master Collection Vol 1," alleges Nitroid. Due to the notoriously difficult state of PlayStation 3 emulation, getting MGS4 onto other platforms or even onto PS Plus has remained a seemingly impossible task. However, advancements with the PC-based emulator RPCS3 have made it playable – providing you have the hardware to pull it off.
MGS4 has sold over six million copies since its release in 2008, gaining immense acclaim and a passionate following within the MGS community. Set just five years after the equally excellent MGS2 Sons of Liberty, the story revolves around an aged Solid Snake who sets to take down Liquid Snake (now Liquid Ocelot) once and for all. Imbued with an emotionally potent story, with plenty of Hideo Kojima absurdity, MGS4 is undeniably one of the best games in the franchise, and we hope it'll become of the best PS5 games available in the future.
However, if you are looking for some more Hideo Kojima goodness, you'll probably want to check out the Death Stranding 2 release date.