Aside from recent big-screen Marvel outings, seeing more than one Spidey is definitely for PS5 owners. With heaps of Marvel's Spider-Man 2 characters to meet, developer Insomniac Games details how Marvel's Spider-Man 2 character switching will work as you battle Marvel's Spider-Man 2 villains and fight for the safety of New York City once more.
With all eyes peeled for the highly anticipated Marvel's Spider-Man 2 release date, creative director Bryan Intihar details that character switching will adopt two different approaches, depending on what you're doing in-game. "When you're playing the main story, we control when you switch between Pete and Miles […] it's done in service to the story when we're making those switches," says Intihar in a recent interview with Eurogamer.
The creative director says that "as you saw on that gameplay reveal, which is a segment of the main story, we are pre-determining those based on what we want to do for how the story plays out.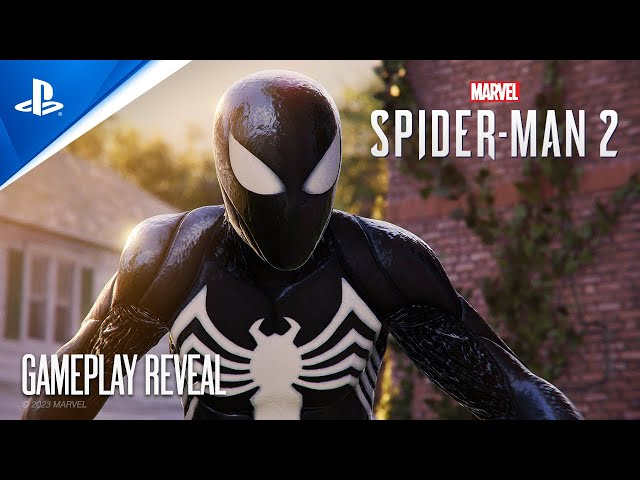 However, when it comes to swinging around NYC's sprawling streets as Peter or Miles, Intihar explains a separate direction: "We have content designed around Peter, we have content designed around Miles and we have content where you can play either […] You'll be able to – in the open world – freely switch between them with a simple button press." After months of speculation, now finally know that switching characters in Marvel's Spider-Man 2 will be very similar to how Rockstar Games handled GTA 5's multiple protagonists.
Without the mammoth hardware within the PS5, Inhitar claims Insomniac Games wouldn't have "explored" this kind of gameplay going into the sequel. Furthermore, choosing between the two heroes is going to lead to some exciting opportunities. "Being able to switch in the open world so quickly between the two characters is really, really awesome," Inhitar affirms. Players will be to "pick and choose" who they want to play as for "certain" activities, making NYC feel fresher than ever.
It's great to hear that Marvel's Spider-Man 2 won't inhibit players from choosing their preferred Spidey, as we were concerned that these moments would be locked behind purely mission-based experiences. You'll need to tide your expectations though when it comes to Marvel's Spider-Man 2 multiplayer, as it appears that Insomniac won't be adding co-op anytime soon. But we can dream.