Protecting New York City isn't a piece of cake, even if you're as experienced as Insomniac Games' version of Peter Parker. Marvel's Spider-Man 2 story will test Peter mentally and physically, though, as Insomniac Games' creative director Bryan Intihar runs players through what Marvel's Spider-Man 2 release date will bring eager PS5 owners.
One of the biggest narrative developments in Marvel's Spider-Man 2 is undeniable the inclusion of the fan-favorite Symbiote suit. Appearing originally in The Amazing Spider-Man #252, Inhitar says to Eurogamer that "we showed Venom when we first announced the game and now with the Symbiote and Pete being bonded with the Symbiote, there's naturally going to be some darker elements to the story."
Those "darker" elements stem from the Symbiote's need for a human host to survive, amplifying characteristics like buried desires, anger, and jealousy.
Whether Peter will be busting moves like Tobey Maguire, well, we can always dream. The Symbiote doesn't just contort Peter's moral compass, but also greatly enhances his powers in the process. The recent PlayStation Showcase gave us a glimpse into how Peter's newfound strength can deal some serious damage. Despite the serious nature of Peter's grappling with this alien species, Inhitar reassures players that there will still be levity to be found.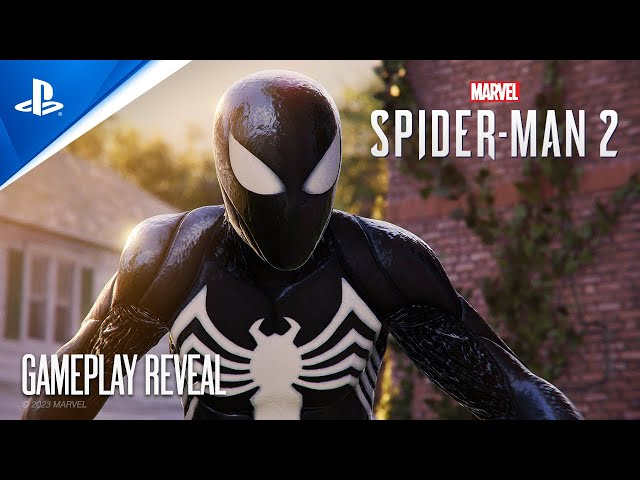 "What we've talked a lot about is […] our games are all about still having heart and humor," explains Inhitar. The act of balancing the game's themes is "tricky", but Inhitar feels that "it's really [about] finding that balance between those darker themes and characters […] But I do think we found that nice balance at the end of the day."
Sold to Marvel Comics from a reader for $220, the original Symbiote concept was then modified by artist Mike Zeck – giving way to baddie Venom, who will be part of Marvel's Spider-Man 2 villains roster. But before it gets to what we assume will be Harry Osborn per the previous game's post-credits, it has a way to go.
Spider-Man himself, Yuri Lowenthal, has expressed that the Symbiote is like an addiction – and Inhitar agrees. "Yuri is right […] the theme of addiction is prevalent, especially because of the Symbiote. We did a lot of research […] not to go into too many things about how it plays in the narrative, but we want to treat it very seriously," Inhitar expresses.
Lowenthal's performance already feels like a pitch-perfect depiction of the Symbiote's wrath to us, with the PlayStation Showcase footage offering us an insight into his very 90s Spider-Man cartoon-style voice. Marvel's Spider-Man Remastered is deserved referred to as one of the best PS5 games available, so the hype is exceptionally high for Insomniac's next Spidey outing.