After working hard to see the end of the game, there's nothing quite like returning to the start of the game with all your newfound abilities, skills, and suits, which is why you may be hopeful for a Spider-Man 2 new game plus mode. Who wants to unlock all of the suits again anyway?
Despite the fact that we haven't reached the Spider-Man 2 PS5 release date just yet, we have a good idea of what to expect from what likely will be one of the best PS5 games when it launches. So, before you do more fights against the Spider-Man 2 villains, here's whether you can bring all your powers with you.
Will Spider-Man 2 have new game plus?
We expect the Spider-Man 2 on PS5 to have new game plus, considering both the first game and its spin-off, Miles Morales, featured new game plus modes. Insomniac's most recent game, Ratchet & Clank Rift Apart also offered a new game plus mode too.
Many of the games in the PS5 exclusive library, such as God of War Ragnarok and the incredible Final Fantasy 16, also feature new game plus modes, albeit the former had the mode added in a future update. So, it would surprise us if the Spider-Man 2 game didn't have the feature at launch, considering Insomniac Games' track record.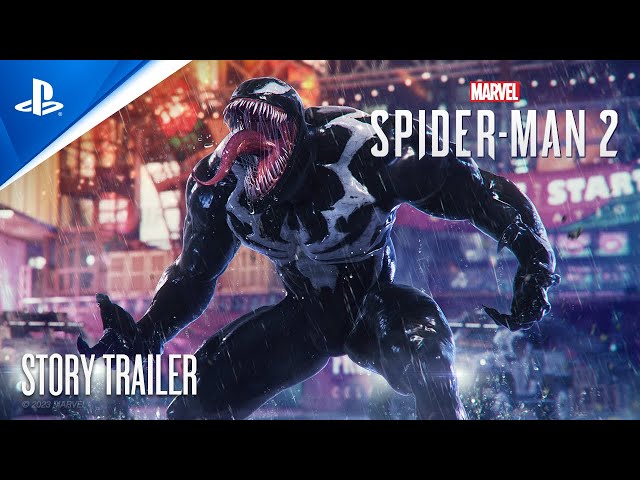 As for features, it will likely allow you to carry over the various Spider-Man 2 PS5 suits, gadgets, and skills, as well as any remaining currency (like tokens) if the sequel features these as well. The only thing we expect not to carry over is any open-world activity progression, like outposts or collectibles, meaning you'll need to do them all again (unless you get the coveted Platinum on your first playthrough).
So, that's all the info we've got for you right now on new game plus in Spider-Man 2. While we await official confirmation closer to launch, you can always rep your Spider-Pride by rocking the Spider-Man 2 DualSense while it's available, or find out the Spider-Man 2 game characters you'll be catching up with when you finally return to New York City on the PS5.