Insomniac Games' Spider-Man 2 is shaping up to be one of the best PS5 games yet and, following a cool 12-minute slice of raw gameplay footage, we know a little more about what to expect. In fact, thanks to a brief shot of Kraven's tablet, we now know who Peter and Miles will be brushing shoulders with in New York when the Spider-Man 2 release date rolls around. If you weren't excited about Spider-Man 2 yet, you surely will be now.
Besides the intriguing Kraven The Hunter, who appears to have quite a substantial role in this sequel, Insomniac Games' has seemingly confirmed that Felicia Hardy's Black Cat, the towering Tombstone, Aaron Davis' Prowler, and the Kingpin himself Wilson Fisk will all feature in the sequel. While these aren't too much of a surprise when it comes to the Spider-Man 2 characters we'll see in-game, as they have all featured in previous Insomniac Spider-Man games, there's more to this game than just this handful of rogues.
As you can see – just about – in the screenshot below, and for yourself at around the 1:30 mark in the trailer (linked further down), it looks like Taskmaster is going to make a return alongside Shocker as Spider-Man 2 villains – both of which featured as antagonists in Insomniac's first Spider-Man game. Shocker might be a minor villain in the grand scheme of things, but it's clear Kraven and his para-military organisation are keeping tabs on everyone and everything worth hunting in New York City.
It's also worth noting that the 'Kingpin' marker on Kraven's tablet appears to cycle through several members of the Sinister Six – including Electro, Rhino, and Doctor Octopus – before landing on Fisk. This could mean that these characters will also make an appearance, but take that with a pinch of salt.
It also looks like Wraith will be making an appearance, which could throw a spanner into the works when it comes to Peter Parker dealing with Venom.
If you don't know who Wraith is, you'll be surprised to learn that she is none other than Yuri Watanabe – at least, that's who she is in the main Marvel comics universe. Disillusioned with the NYPD, just like she is at the end of Spider-Man's City That Never Sleeps DLC, Yuri becomes the vigilante Wraith to take matters into her own hands. We can't imagine Spider-Man will enjoy that, but we don't know how antagonistic she will actually be just yet.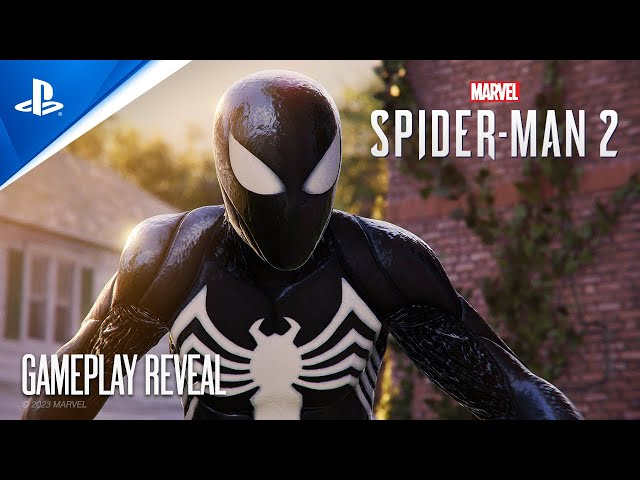 Of course, in addition to all of these, Doctor Conners' Lizard is going to be another prominent villain for the Spider-Man duo. We don't know how much this antagonist will feature beyond the mission we've seen so far, but – if the first Insomniac Spider-Man game is anything to go by – it could be someone we clash with a handful of times throughout the game's story.
If Insomniac Games plays its' cards right, Spider-Man 2 really could be one of the best games of all time. From what we've seen so far, it's certainly going to be an improvement on what Spider-Man offered us in 2018 – and that was fantastic. This is definitely one of those upcoming PS5 games worth keeping tabs on.