The Madden series isn't just defined by its genre-defining gameplay, but also by its track record for great soundtracks. With an official reveal from EA, we've got the full Madden 24 soundtrack and song list in this year's game. And in even better news, you can already start listening to it.
The Madden 24 soundtrack isn't the only great reveal we've had, as we also know the Madden 24 cover athlete and several of the new features on the way ahead of the Madden 24 release date. Nevertheless, the song list is absolutely packed with big names that will take the experience to the next level.
Madden 24 soundtrack
The Madden 24 soundtrack features the following songs:
VIP 2 – Amir Obè
Number One Candidate – AntsLive
Man Down – ARDN
Goated. – Armani White
Silver Tooth. – Armani White, A$AP Ferg
World Changed – Belly
Millions – BIA
Go Getta – Blackway
Talk About It – Blackway
Prodigy – CHIKA
Stay Focused – EST Gee
Who Do It Better? – Goon Des Gacrons (feat. Duke Deuce)
Pit Stop – IDK
They Don't Love It – Jack Harlow
Unique – Justin Credible, C5
The Vibe – KAMUU
Keep Playin' – Kvng Moses, Jazzfeezy (feat. CxMEESEN)
Good Lord – Lecrae, Andy Mineo
Winning – LG Malique
Kendrick, Clae & Cole – Marqus Clae
Grown Man – Marshmello, Polo G, Southside
Hatchback – Mike Dimes (feat. Joey Bada$$)
Suffice – NF
Boop – Piers James
Stadiums – SAINT JHN, London On Da Track
Bravo – Tobe Nwigwe
Go Go Go – Toosii
WYM – Young Devyn
Cruise CTRL – Zai1k, Yvngxchris
While this is not the return to rock music that many fans were hoping for with the Madden 24 soundtrack, there's still quite a few big names involved, such as Marshmello, Jack Harlow, SAINT JHN, and Armani White.
Marshmello, the electro-pop artist, is likely the most recognisable name of the bunch. Alongside Polo G and Southside, Marshmello headlines 'Grown Man' in the song list. There's also American rapper Jack Harlow, who makes an appearance with his song 'They Don't Love It'. Continuing the rap theme is SAINT JHN, whose song 'Stadiums' features. Last but not least, there's Armani White, another American rapper that has two songs included in the soundtrack, 'Goated' and 'Silver Tooth'.
If you'd like to listen to the Madden 24 soundtrack, the official song list has been made available on Apple Music.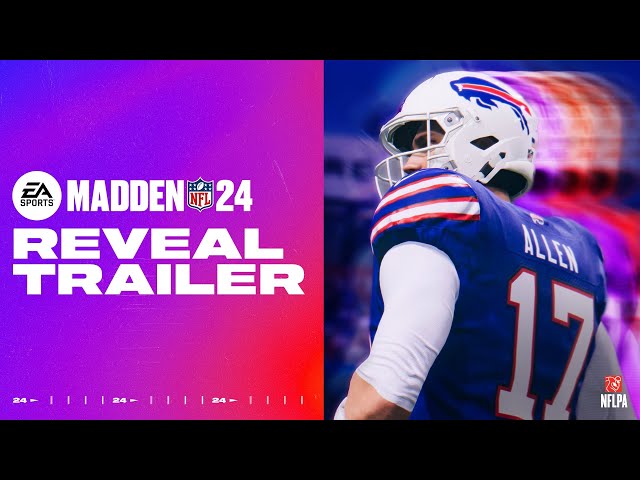 What do players think of the Madden 24 song list?
Unfortunately, the Madden 24 soundtrack and song list has not been particularly well-received by the community, who aired their disappointment in the replies to the official reveal by EA. Many fans were hoping Madden 24 would see a return to the more rock focused soundtracks of the late 2000s era game's but that's turned out to not be the case. Instead, the Madden 24 song list is heavily rap, hip-hop, and pop focused.
While it's undoubtedly popular and likely well-received overall by the modern audience, long-time fans of the series are disappointed in this year's selection.
That covers the full Madden 24 soundtrack and all the songs and artists you can expect to hear when you're diving into the new and updated features, such as Madden 24 Superstar mode. And if you just can't wait to dive in, find out all about Madden 24 crossplay so you know what is and isn't available in this system.