Many racing games are moving from the streets and tracks to have an open experience, but is Lego 2K Drive open world? It's no surprise that, since the announcement of the game, people are drawing similarities between the upcoming racing game, and Microsoft's Forza Horizon series, which is known for its open world.
Whether you hope to enjoy Lego 2K Drive split-screen with friends or if you're simply waiting for the Lego 2K Drive release date, we're hoping that the game is good enough to join our best racing games list. But if an open world is a big selling point for you, here's whether Lego 2K Drive features it or not.
Is Lego 2K Drive open world?
Lego 2K Drive is open world, but only technically. The game features numerous sandbox style hub areas which you are free to explore, but you need to fast travel between the different maps.
The Lego 2K Drive maps are split into four different places, also known as biomes. You'll be able to explore Turbo Acres, Big Butte, Prospecto Valley, and Hauntsborough, each with their own challenges, mini-games, and more. They also have their own distinctive style too.
Unlike the Forza Horzion series, you won't be able to just drive from Turbo Acres into Prospecto Valley. Instead, you'll need to fast travel there.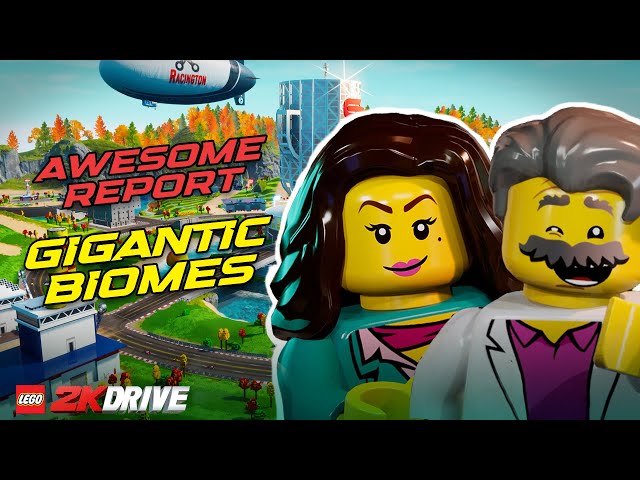 Now that you know Lego 2K Drive is technically open world, you can see whether you want to play the game when it finally releases. Until then, we're going to be making our way through the best PS5 racing games and best Xbox racing games to pass the time, if you want to meet us at the starting line.