Even a racing game based on one of the most popular toys ever made needs some decent vehicles to drive, and the Lego 2K Drive cars will definitely help you get from one place to another in style. And, they have the added bonus of being able to transform into different types of vehicles too.
As we approach the starting line for the Lego 2K Drive release date, and hope that it makes its way onto our best racing games list, we're learning more about the interesting world of Bricklandia, including the various methods of transport. If you simply can't wait, you can always check out our guide on the Lego 2K Drive early access. No matter which of the Lego 2K Drive maps you're hoping to explore, here's all the ways you can drive around.
All Lego 2K Drive cars
The most exciting part about the cars you can find in Lego 2K Drive is the fact that you need to create them yourself, or you can use other players' creations in your game. Despite this, from the trailers we've seen, there are a few cars that are ready to use and built for you.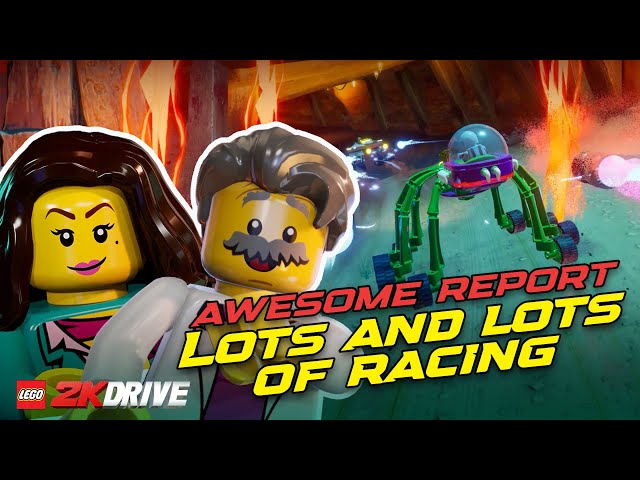 Ranging from a giant chicken vehicle, to spaceship-style cars, all the way to the simple classics like super cars and off-road trucks. It's likely that there will be a selection of vehicles ready at launch so players who want to start racing straight away don't need to spend time building.
How to build cars in Lego 2K Drive
You can head to your closest Garage to build any vehicle in Lego 2K Drive, with each vehicle having different stat levels based on your creation.
There are a total of six different Lego 2K Drive vehicle stats, including Top Speed, Acceleration, Handling, Health, Melee Power, and Weight. So, if you find that you prefer a speed demon of a vehicle, you can balance out the stats to ensure your cars are perfect for reaching top speed with great acceleration, usually at the cost of other stats.
That's everything you need to know about the Lego 2K Drive cars available to play with. If you're hoping to join your friends in Lego 2K Drive multiplayer, you'll be happy to hear that Lego 2K Drive crossplay is enabled, at least for all platforms except the Nintendo Switch.