The League of Legends universe is about to get a whole lot bigger this month, thanks to the arrival of Arcane – Riot Game's animated League of Legends series. The series is dropping on Netflix later this week, and to celebrate Riot is kicking off a month-long RiotX Arcane event, which will bring the company's games together through a series of online events.
While the entire month is packed full of interesting events, including the launch of the series on November 6, fans of League of Legends, Wild Rift, Legends of Runeterra, Teamfight Tactics, and Valorant will be delighted to hear they're being included in the celebrations too.
Following the League of Legends World Championship opening ceremony this Saturday, which will take viewers on an Arcane-themed journey through Piltover and Zaun, players will be treated to an array of Arcane goodies.
League of Legends fans will get free Arcane-inspired skins for Jayce, Vi, Caitlyn, and Jinx, and a whole load of thematic updates to the Summoner's Rift alongside the Preseason 2022 updates. There'll also be two interactive experiences that'll be revealed in the coming weeks.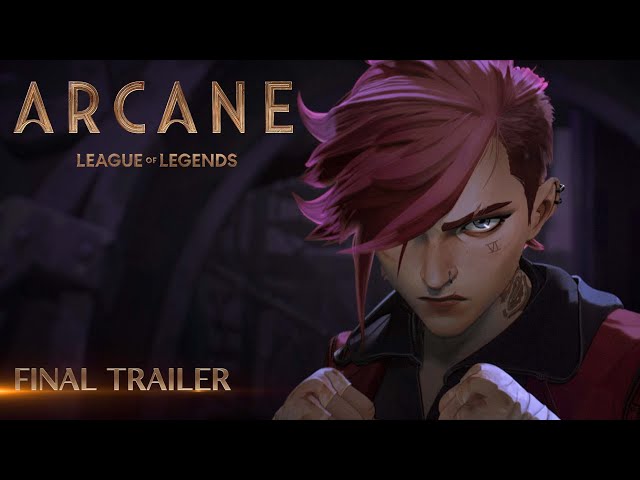 Wild Rift players are getting a new Arcane in-game event, free Jinx and Vi skins, which will be available as log-in rewards, and themed weeks in Guild vs Guild. Jayce and Caitlyn are also making their long-awaited debut on the Rift too.
Legends of Runeterra is getting a new permanent game mode, thematic support cards, a mega event pass, and new champion Jayce, while Teamfight Tactics gets Gizmos and Gadgets, Arcane-themed tacticians, and a Double Up mode which you can play with friends.
Over in the world of Valorant, fans have a bit more to look forward to in advance of Act 3, Episode 3. Players will be able to dive into a free RiotX Arcane pass, and pick up collectible items and a collector's set along the way. That is, until the new Valorant agent Chamber arrives.
If that isn't enough, the generous bunch over at Riot are also giving away various cosmetics, like A Single Tear emote, an Arcane Capsule, a Fishbones Gun Buddy, and more, in the form of Twitch Drops for those who watch the RiotX Arcane Global Premiere on Twitch at 17:30 PT / 20:30 ET / 15:30 GMT on Saturday.
Riot is clearly throwing everything it's got behind Arcane to make it a roaring success. If the show does match the popularity of its lineup of games, it might not be long before you're hearing about an Arcane Season 2 release date!