Is Hot Wheels Unleashed 2 going to be one of the best racing games of all time? Well, it's hard to say – and difficult to compare a game like this to a game like Forza Motorsport. However, it does look like it's going to be one of the best family racing games we've ever seen – for more than one reason. Ahead of the Hot Wheels Unleashed 2 release date, publisher Mattel has confirmed that you'll be able to pick up a number of Hot Wheels Unleashed 2 Fast and Furious cars as post-launch content and one Fast and Furious franchise car will be available from day one.
Showcasing a Fast & Furious franchise inspired Dodge Charger SRT Hellcat Widebody in an exciting new trailer, Milestone and Mattel has confirmed that "more vehicles from the franchise" will be added to Hot Wheels Unleashed 2 as post-launch DLC in a press release. When you think about the fact that Dom's son Brian and Mia played Hot Wheels Unleashed in Fast X, it was only a matter of time before a collaboration like this was announced – right?
Discussing the collaboration and Hot Wheels Unleashed 2 as a whole, Mattel's global head of digital gaming Mike DeLaet says "you'd be hard pressed to find a more natural pairing than Hot Wheels and Fast & Furious" – which, we actually sort of agree with. He goes on to say that "the team at Milestone have done an outstanding job with bringing these fan-favorite vehicles to life in authentic Hot Wheels Unleashed fashion".
If you want to see that Dodge Charger in action, you can below: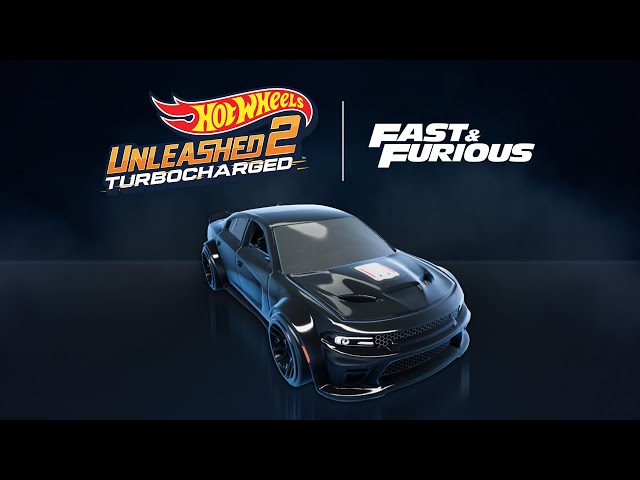 As for the rest of the cars featuring in the Hot Wheels Unleashed 2 Fast & Furious cars DLC? Well, we can only imagine that we'll see things like Fast Five's Gurkha LAPV, Brian's iconic 1999 Nissan Skyline GT-R R34, and maybe even Han's modified 1997 Mazda RX-7. However, only time will tell. The end of the trailer does make it seem like a total of eight cars will be coming and the eagle-eyed Fast & Furious fans among you will be able to work out which shadow relates to which car.
This is one of those upcoming PS5 games and upcoming Xbox games you're going to want to keep an eye on, either way. The first Hot Wheels Unleashed game was a lot of fun and it sounds like Mattel and Milestone are only improving the experience in this sequel. You can also check out our Hot Wheels Unleashed 2 gameplay preview right here, to find out what you're in for if you're interested.
If you're more interested in the Fast franchise, you'll be able to watch these Fast and Furious movies on Netflix soon, which is far from a bad thing if you have a subscription.